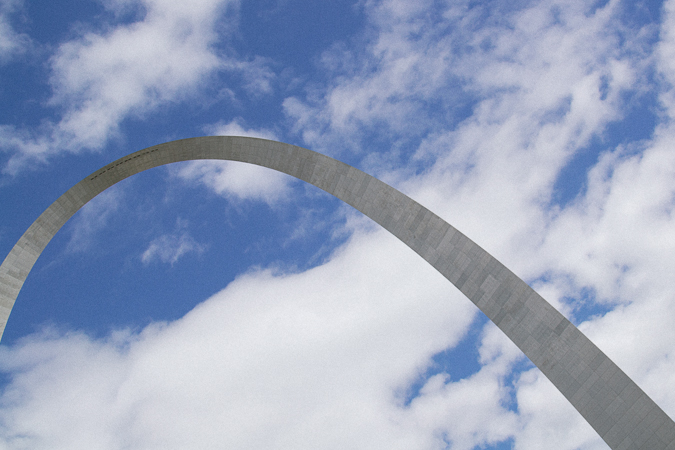 Ah…day two of the big drive from Virginia to Utah. This day was a bit more eventful than day one for my brother and me since it brought us to a ton of cities we'd never been to—Cincinnati, St. Louis, and Kansas City, Missouri. (Do you like the photo I took of the arch while we were driving in St. Louis, by the way?)
We stopped in St. Louis for lunch and found a nifty little sandwich-and-crêpe place called Rooster. I secretly wanted to their glasses (really badly), but sadly they didn't appear to have them for sale.
See? Don't you just love those glasses?? I admired the change from the typical Mason jar.
Here's a photo of my twin brother, by the by (or as I like to call him, my "former wombmate." I know. I have an odd obsession with even the lamest of puns.)
Anyhow, we made it to Kansas City, Missouri, by the evening. Kansas City is a sweet place! At least the Power and Light District is. It seems like a great music scene, and the lighting is just beautiful.