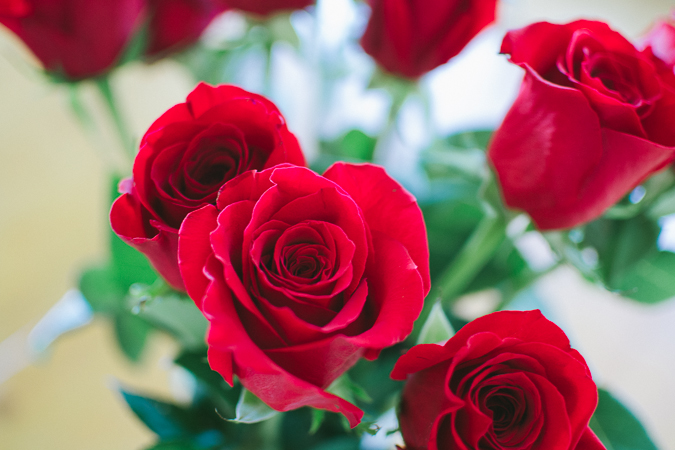 Let's do another life post before I share another cake recipe with you, shall we? This past weekend my family hosted a Kentucky Derby-themed party, complete with roses, traditional Derby food, and fancy outfits. And watching the race, of course.
Sadly, the horse I drew out of the hat didn't win…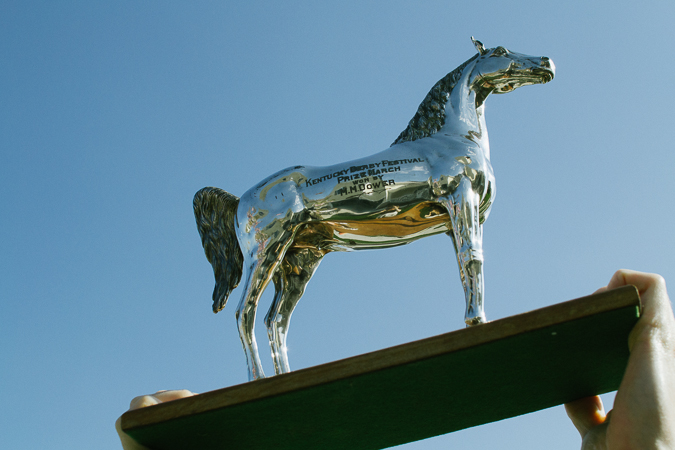 But one of my ancestors won something! Ha, so at the party we displayed this family heirloom—it's a prize trophy my great grandfather won. I wish I knew the exact details (I'm not even sure my dad does), but I believe my great grandfather wrote a song that was played at the Kentucky Derby at some point. Kinda cool, huh?
There were amazing "baby hot browns." Pumpernickel bread + cheddar and turkey sauce + bacon + tomato. I think I'll make these all year round now. Recipe over at Southern Living. It's a keeper, for sure.
There were dogs in bow ties.
And a dog in a dress. But Teddi didn't like her dress because she's a tomboy. (I blame my brother Carl for giving her a boy name.)
Plus a family in bow ties and dresses.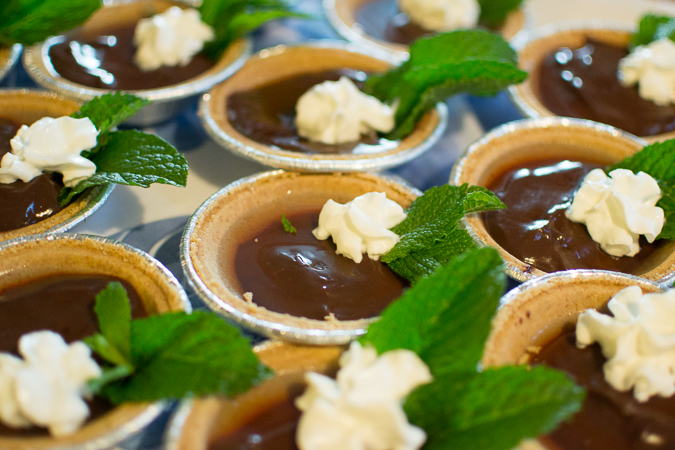 And then tons of dessert. Chocolate pudding cups garnished with mint (to be reminiscent of mint juleps, of course) are just one such example.