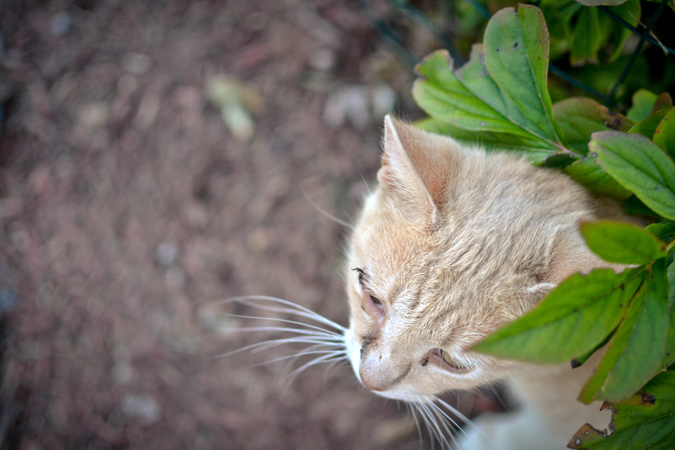 Hey, all. Just thought I'd drop in to share some tunes to accompany you this week. Plus a photo of a cute cat with an eye infection. It's starting to feel a bit more like fall where I am, which means I suppose it's time for something more folksy and strummed, yes? That's what fall sounds like to me, anyhow.
You can afford to take a break for a moment and listen—this one's short. Close your eyes and enjoy.
Fall Sounds
So, since I've finally chosen to embrace it…happy fall, everyone.
Love, Maurine