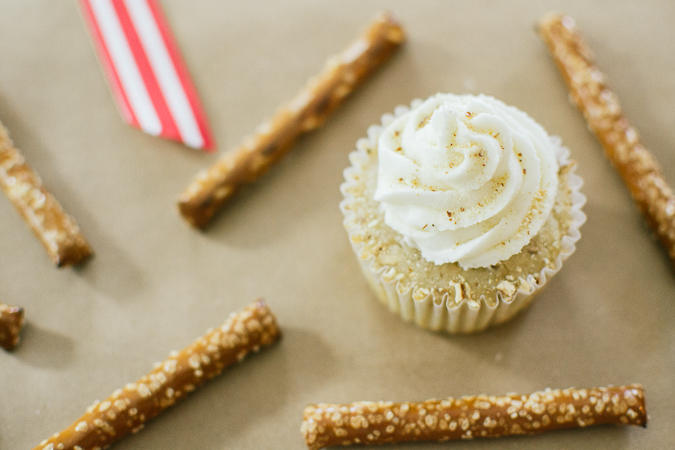 Mmm mm mmm. Remember when I made these sweet pretzel cupcakes? Well…today they are making their TV debut on Good Things Utah, so I thought I'd fill you in on where to get the recipe in case you're tuning in this morning (or tuned in, depending on when you're reading this).
Get my recipe for pretzel cake or cupcakes here!
And be sure to top these cupcakes with some chocolate drizzle and leftover pretzel bits because that'll make them look super stylin'.
Here's to satisfying our sweet + salty cravings this fine Monday,
Maurine