Happy new year, everyone! How did you ring in the new year? Nate and I ended up getting together with a few friends and doing a progressive dinner. We were in charge of appetizers, so we did cheese fondue (thanks for the recipe, Mel's Kitchen Cafe!) We used baguette, cauliflower, lil' smokies, pretzel chips, and Granny Smith apple chunks as dippers. It was a success, I think! We also played Codewords and Pit. If you haven't played either of those games, you should probably get on that 😉
Anyhow, in the spirit of the new year, I thought I'd share my New Year's "resolution" for 2018. I'm kind of weird about resolutions because I feel like making a goal a New Year's resolution is the kiss of death to that goal (at least for me). So I always resolve to do something relatively simple haha. This year my goal is to fill a recipe box with all the best recipes I know of!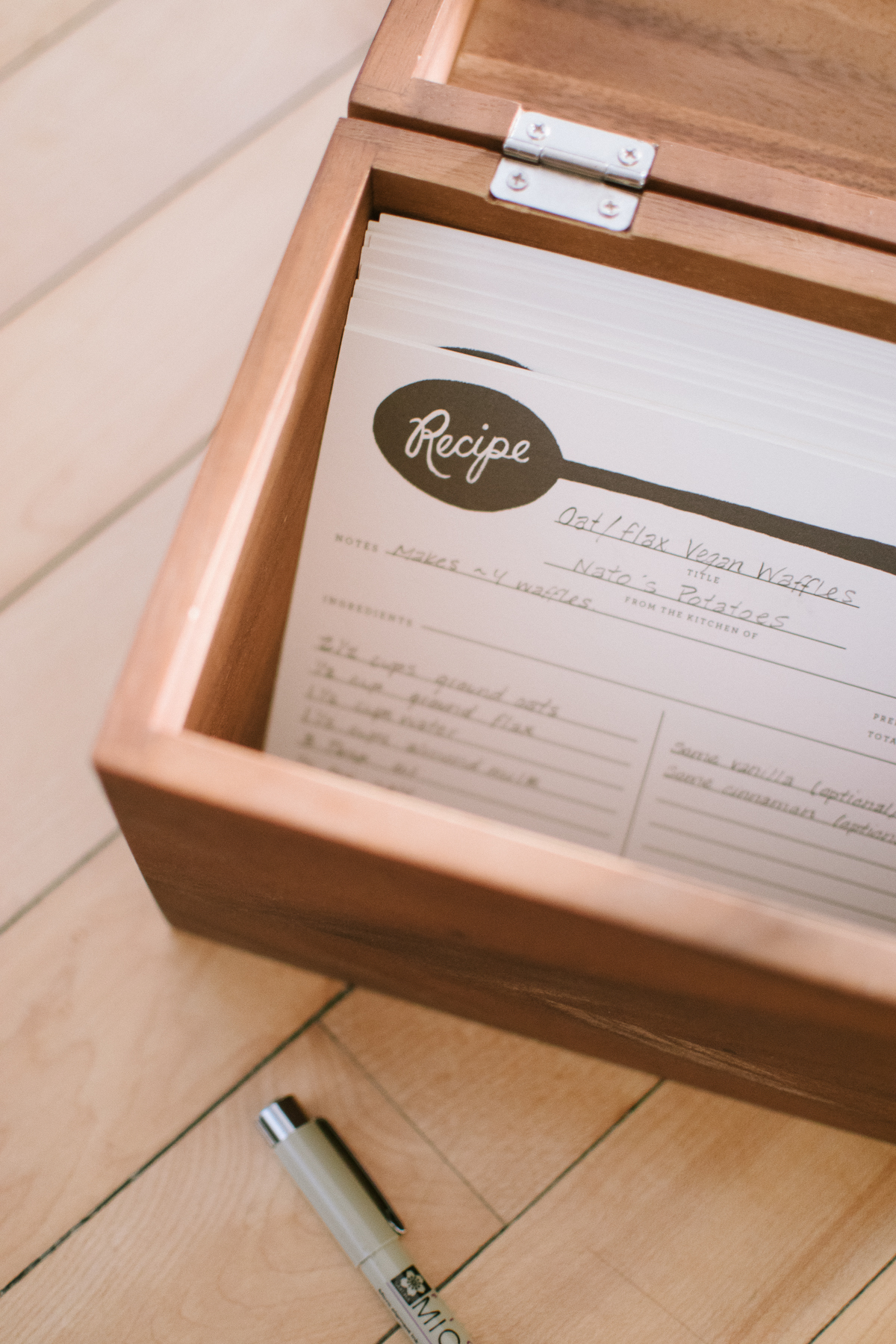 My older brother and sister-in-law gave me this beautiful recipe box from One Canoe Two for Christmas, so getting started on my resolution today was really easy! I ask people for their recipes all the time, and I've been keeping a "Recipes" photo album on my phone for a while now. I had a few Rifle Paper Co. recipe cards lying around, so I just started transferring my recipe collection over to the cards. I'm already itching to buy a ton more recipe cards because I've got dozens more recipes that deserve a spot in this now-sacred recipe box.
Side note: I hope you appreciate that Oat/Flax Vegan Waffles recipe by "Nato's Potatoes" in the above pic. Nate made up that delicious recipe yesterday morning and decided to dub his imaginary restaurant "Nato's Potatoes" haha. He's punny like that 🙂 (Also, I promise to share that recipe soon!)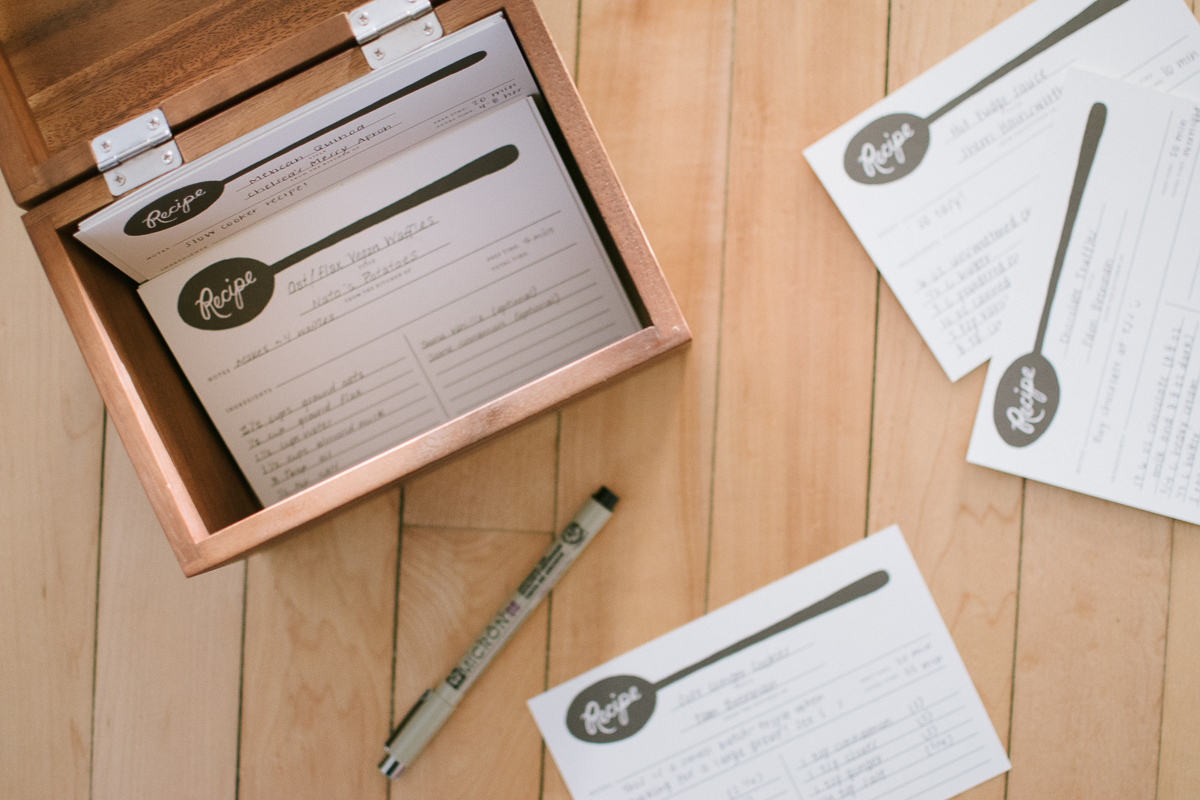 I'm planning on documenting my latest recipe box additions as they come. Most of the recipes I've added to the box so far are family recipes, but this Mexican Quinoa from Chelsea's Messy Apron is already in there. Keep an eye out for my "Tried and True" recipe blog posts, because that's where I'll be sharing recipes from around the web that I'm currently obsessed with! (To access them at any point, just head to the top menu and look for "Tried & True" under "Recipes.")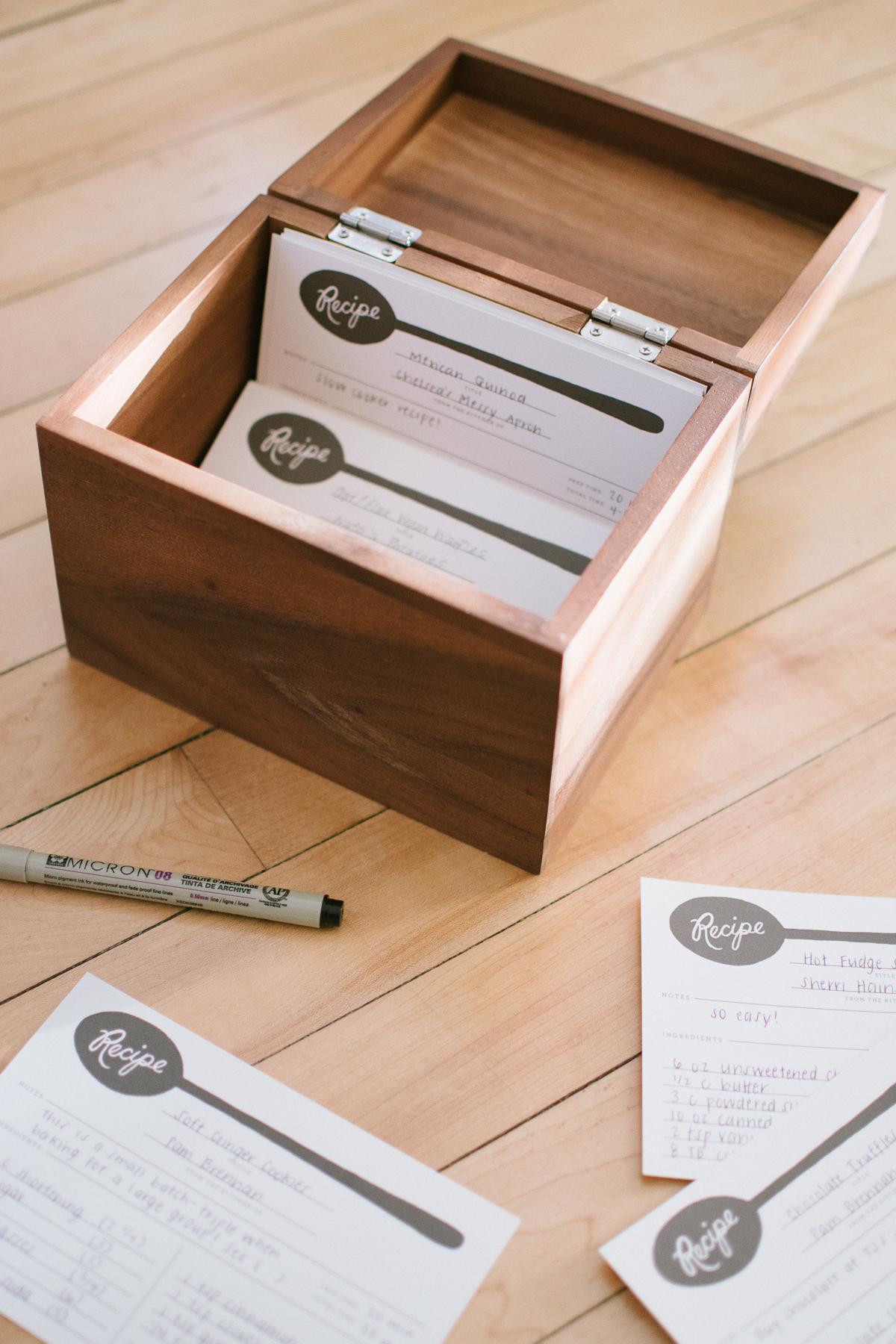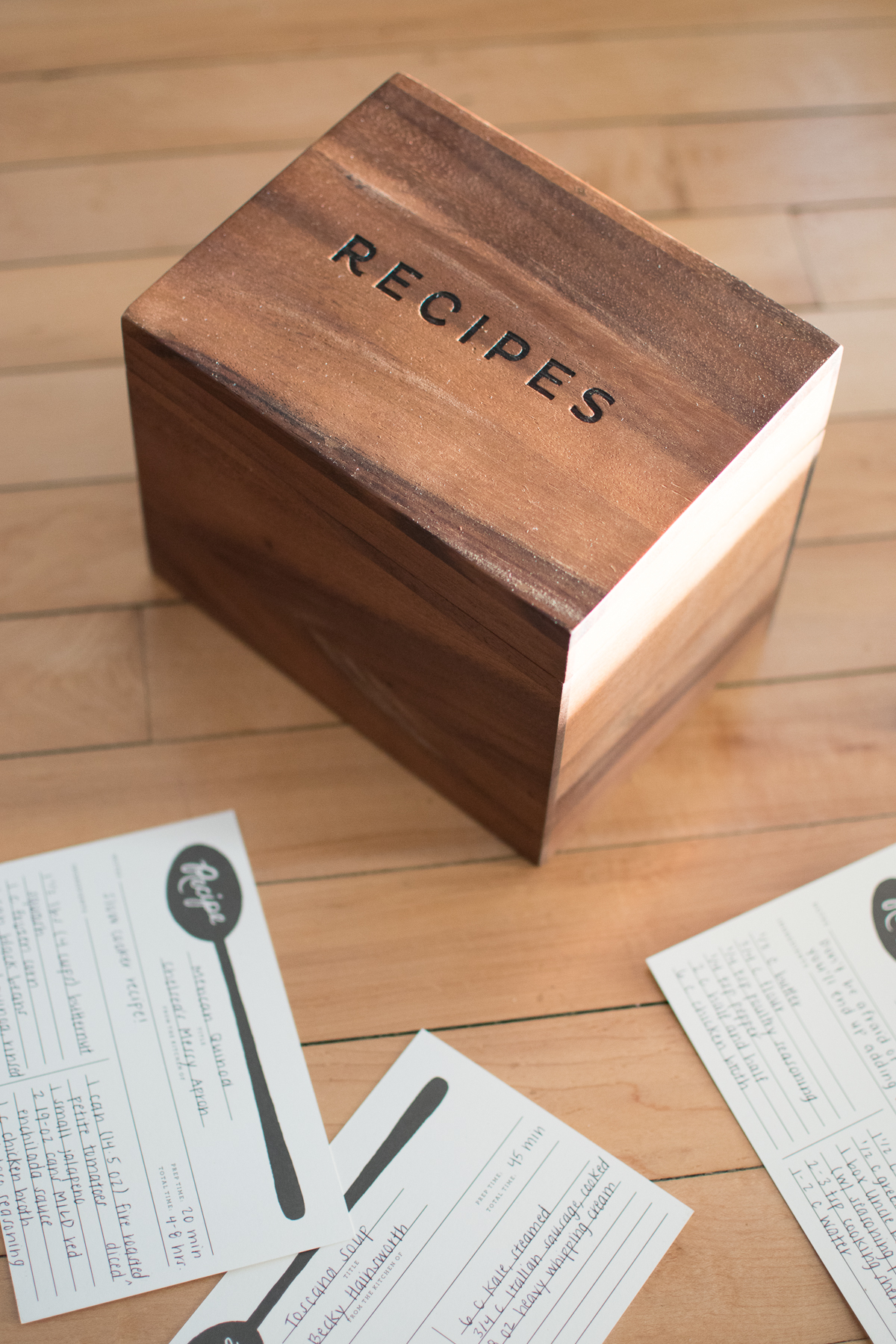 Anyhow, I guess that's it for now. Hope you have a lovely start to the new year. Cheers!
xx Maurine