As you may have noticed, I've been experimenting with making homemade granola a lot lately. And today, I thought I'd share with you my first successful recipe! It's loosely based on Minimalist Baker's Super Chunky Coconut Granola recipe, but I think it's different and evolved enough that I can post it as my own original recipe.
Side note: I'm very pro giving credit where it is due, so you will never see me post a recipe here unless I feel it is truly my own. If I do decide I want to point you to someone else's amazing recipe, I'll simply link to it!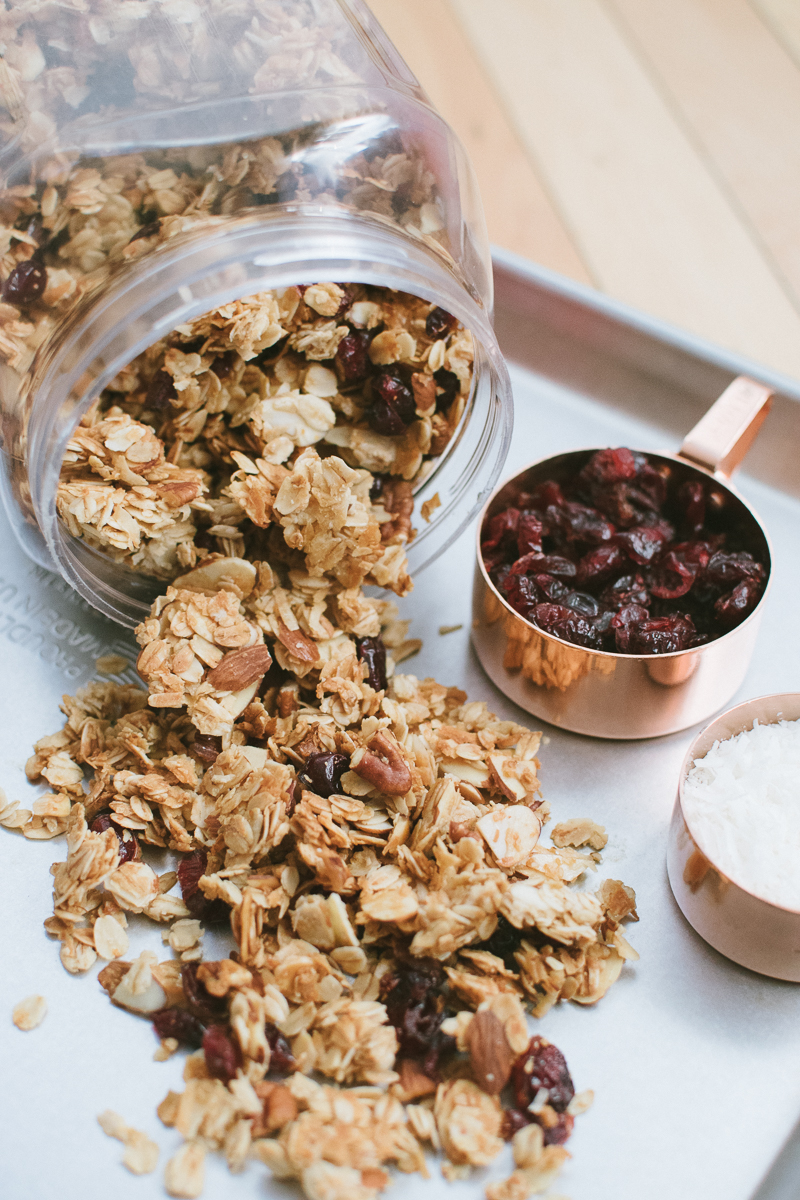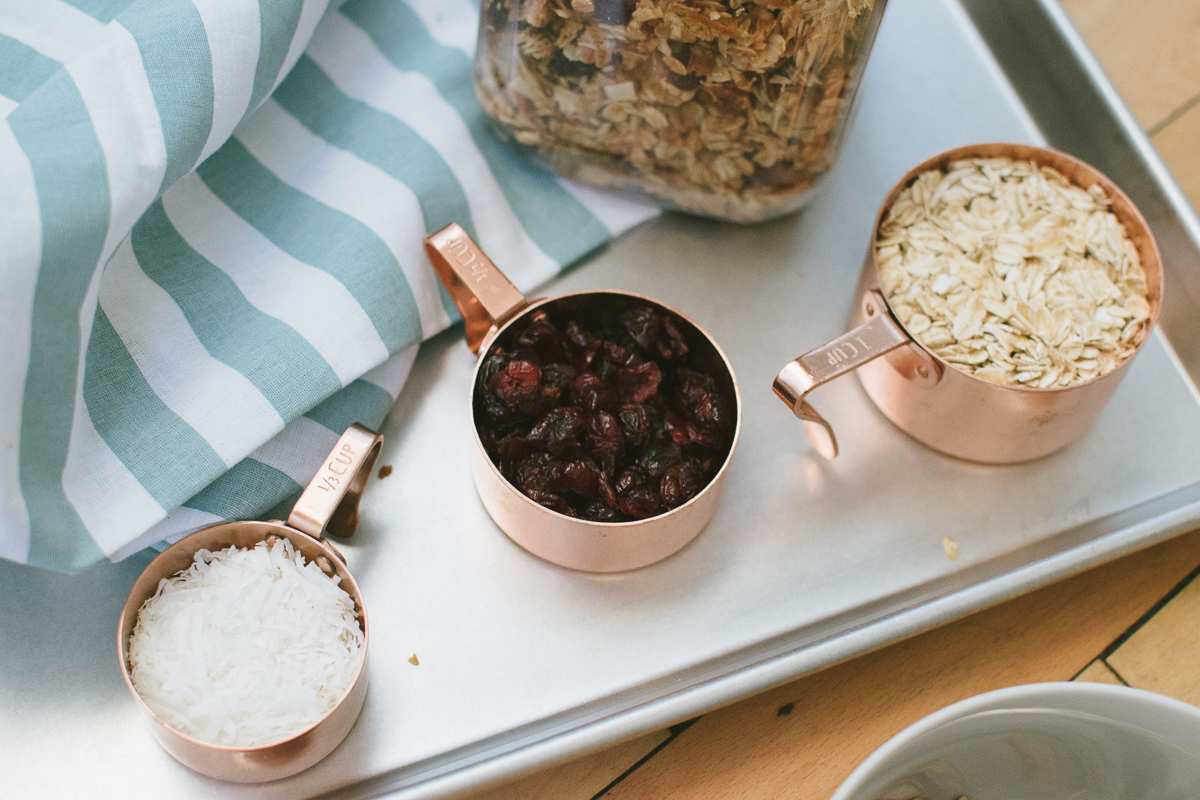 I arrived at this recipe because I wanted something that would give you a true, chunky granola, without too much sugar. In making this recipe, I applied two very important tips that Dana shared over on her blog: 1) Make sure all the liquid in your recipe touches all of the dry ingredients, and 2) Don't stir or break apart your granola until it has completely cooled. So, take note there if you want this granola to be nice and chunky 🙂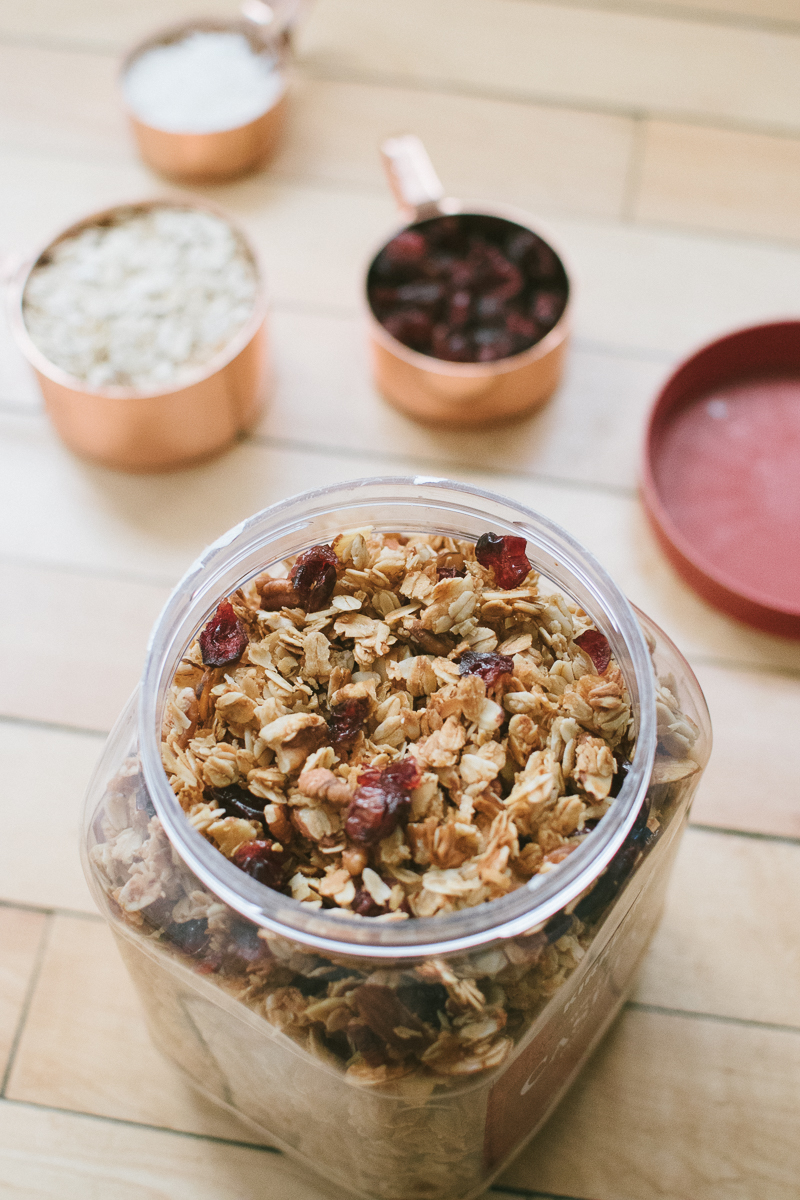 Chunky Cranberry Coconut Granola
This is a simple granola recipe that you can totally tweak to your heart's content. It's loosely inspired by Minimalist Baker's Super Chunky Coconut Granola recipe.
Ingredients:
3 cups old fashioned oats
1 cup sliced raw almonds*
1/2 cup chopped raw pecans*
1 cup unsweetened shredded coconut
1/4 tsp sea salt
1/3 cup coconut oil
1/4 cup maple syrup**
1/4 cup honey
2 tsp vanilla extract
3/4 cup dried cranberries
* Make sure the nuts you use are, in fact, raw.
** You can substitute with honey here since maple syrup is expensive.
Method:
Preheat your oven to 325 degrees F.
In a large bowl, combine the oats, almond, pecans, coconut, and sea salt and stir well.
In a small saucepan over medium heat, combine the coconut oil, maple syrup, and honey. Whisk frequently for 3 minutes to combine. Add the vanilla and whisk once more.
Pour the hot mixture over the dry ingredients and stir well. Make sure the dry ingredients all get thoroughly coated.
Arrange your mixture on a baking sheet, spreading the mixture out into an even layer.
Bake for 18 to 23 minutes, turning the pan around halfway through to ensure even baking.
Remove the baking sheet(s) from the oven. Add the dried cranberry to the granola without mixing.
Let the granola cool completely before you break it into clumps.
Store in a sealed container for up to 2 weeks.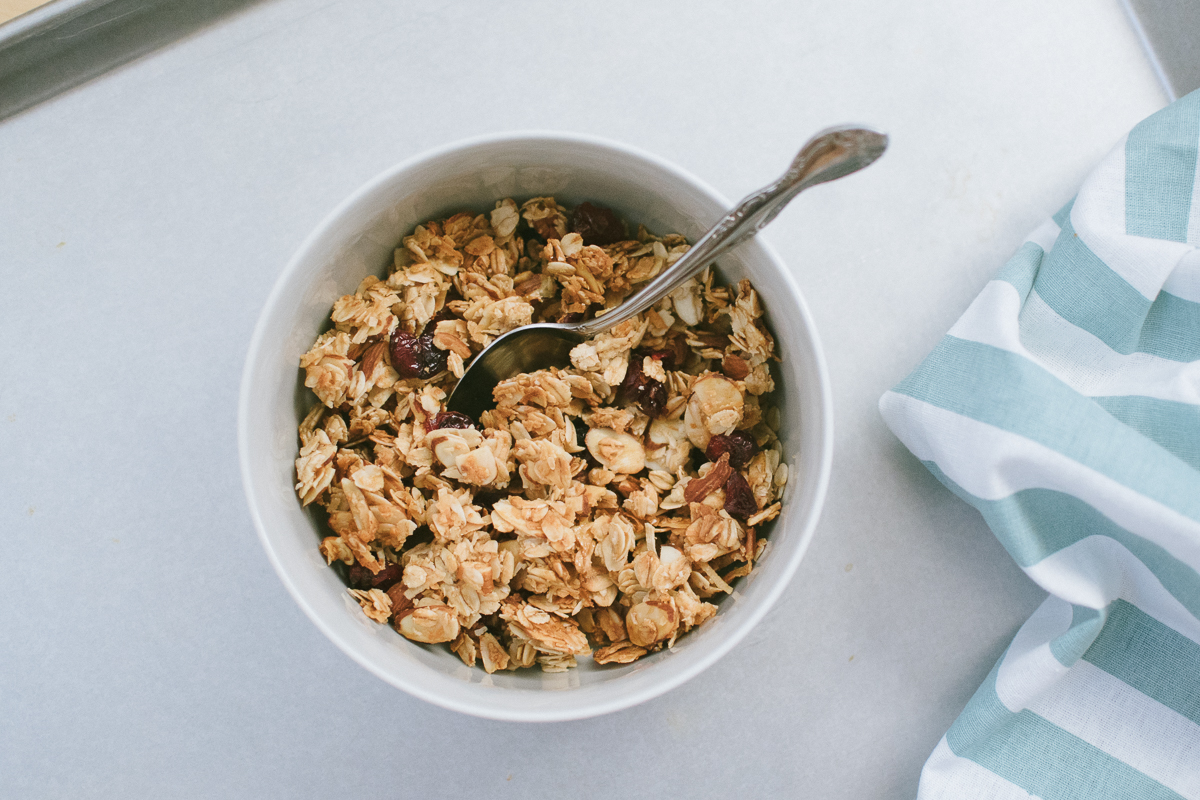 By the way, you may be wondering where to find unsweetened shredded coconut. Unsweetened shredded coconut can be hard to find at grocery stores, but you can almost always find it at Walmart. You can also find it at Trader Joe's!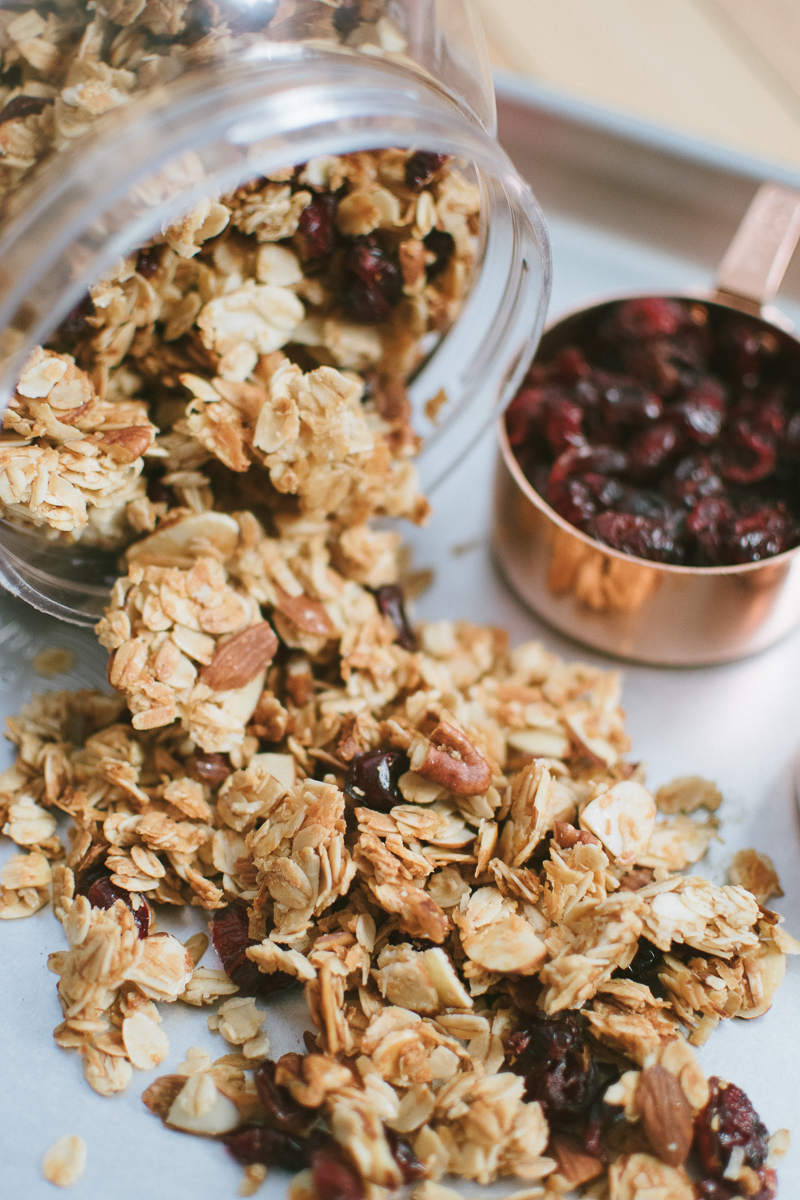 That's it for now. Good luck with your own granola creations!
xx Maurine