I tried making this cake for the first time a few years ago when The Secret Life of Walter Mitty came out, and I've been meaning to share it here on the blog ever since! I fell in love with this cake when I first saw it in the movie, and when I looked up the recipe, I was impressed by how unique it is! First, no flour. The closest thing to flour in this cake is almond meal. Good news for all you gluten-free folks. Second, it has puréed whole clementines in it—as in, you microwave five clementines, purée them in a Vitamix, and then add them right to the batter. Weird, huh? But this cake totally works!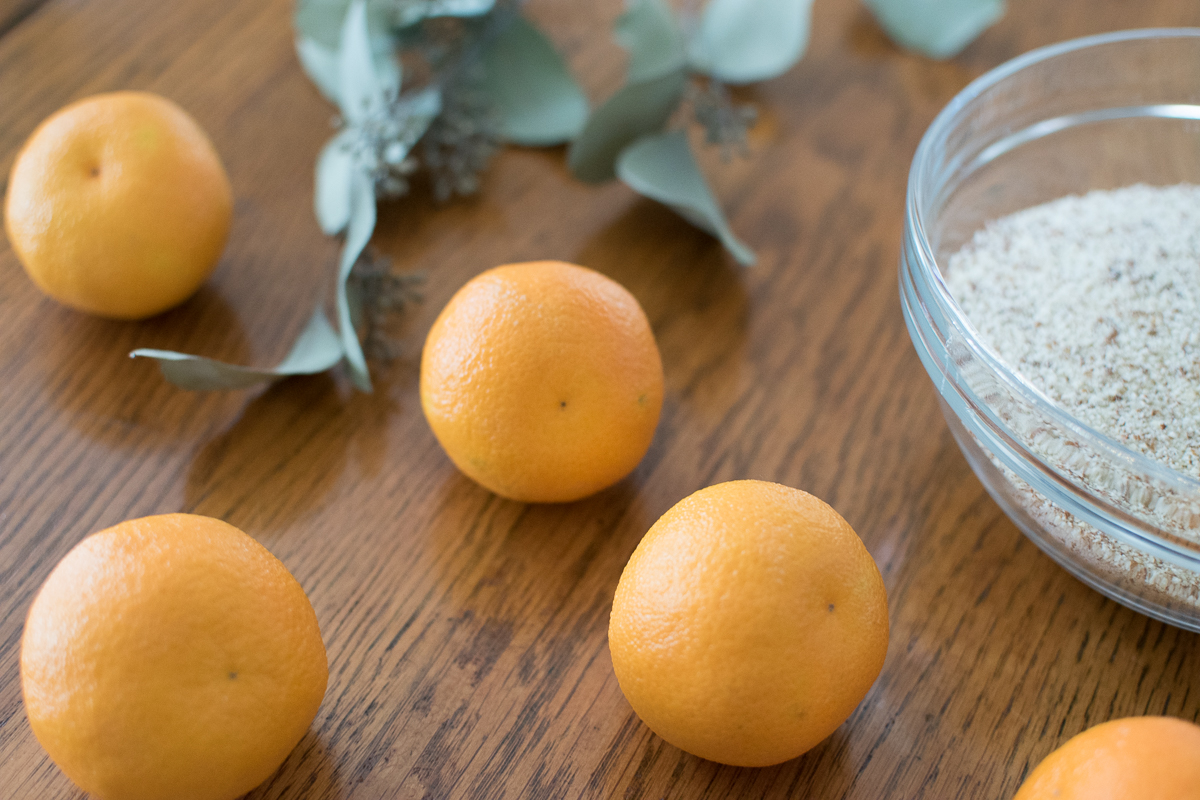 Because this isn't my own recipe, I'm not going to post the whole thing here—but I will link to it! I found it on Cathy Merenda's blog, so you should totally head there and check it out if you're interested. It's sooooo tasty! I think her recipe is based on Nigella Lawson's recipe, so that would definitely be worth checking out as well.
A few tips when making this cake…
Consider turning the temperature down to 360º or so and then baking for 50 to 60 minutes. I found it tricky to get the middle baked just enough without burning the edges.
Actually candy the clementines when you make this. It's lots of fun!
I actually made up my own glaze recipe because the glaze didn't turn out for me the first time I tried it. Glaze recipe below!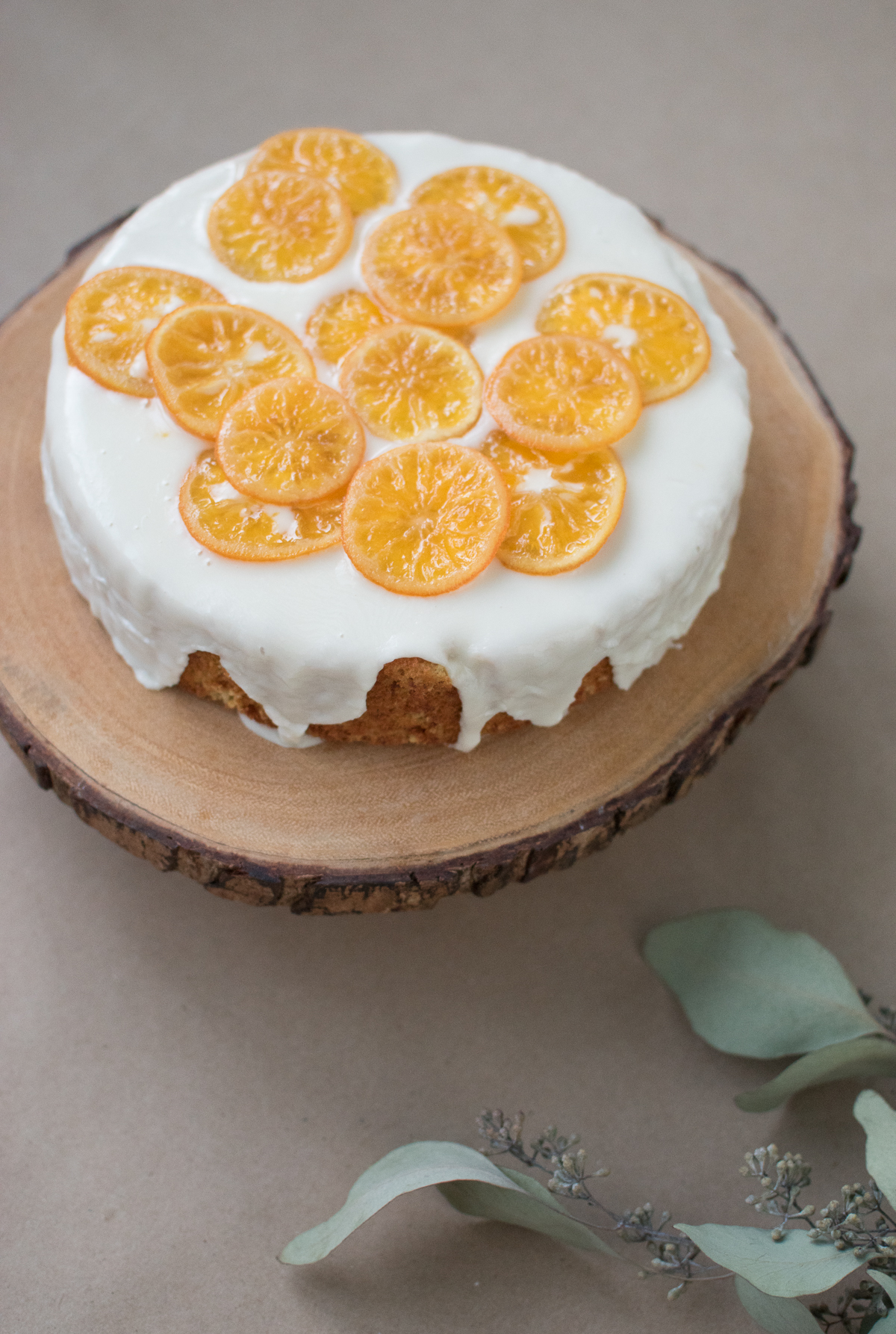 Clementine Vanilla Cake Glaze
A simple clementine vanilla glaze/icing recipe for clementine cake. This recipe makes juuuust enough for the top of one clementine cake.
Ingredients:
2 1/2 cups powdered sugar
3 TB clementine juice
1 TB milk (plus up to 1 tsp)
1/2 tsp vanilla
Method:
In a large bowl, combine the powdered sugar and clementine juice and stir well.
Add the milk and continue stirring. You're looking for a molasses-like consistency—one where if you poured it on top of your cake, it would eventually spread out and roll down the sides a little. If necessary, add 1/2 to 1 tsp of milk to thin it out more.
Incorporate the vanilla to finish.
To ice the clementine cake, simply pour the glaze over the center of the cake and let it slowly spread out towards the outside edges. When it's the right consistency, it should slowly drip down the sides in some places. You may not end up using all of the frosting (in fact, my friend and I probably used a tad too much here!) Tip: If you notice that the glaze doesn't seem to be reaching some of the edges, concentrate your pouring a little more in that area. You kind of just have to patiently watch where the glaze goes here.
Top with your candied clementines and you're done!