No, I'm not turning vegan. But I have a place in my heart for the vegan life because I once lived with three vegans 😉 That, and I'm an animal freak. So I suppose you can call this a tribute to them. (Both the vegan roommates and the animals.)
A few notes on how I chose my ingredients:
I found with substitutes for butter in chocolate frosting that "vegan buttery sticks" truly do work best. You may be wondering…why not shortening? Well, my thing with shortening is this: 1) if using the original Crisco, you're really just making the grocery store decorating kind of frosting, which is kinda bleh, and 2) while I wanted to love the butter flavor Crisco, it just didn't taste right to me…it was a weird consistency. Long story short, that's why I'm only working with vegan buttery sticks below. You can find them at any grocery store near the butter.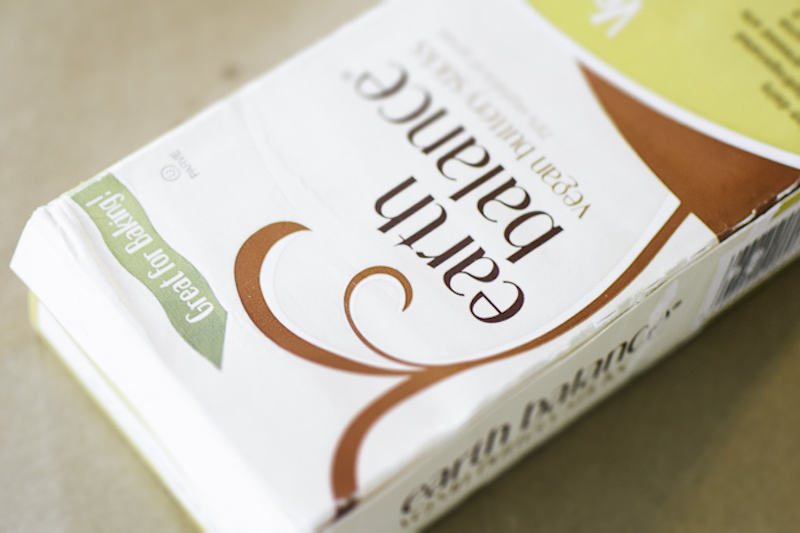 For the chocolate, there are two methods of getting the flavor (as with any chocolate frosting): cocoa powder and vegan chocolate chips. I highly recommend using cocoa powder because 1) you likely already have it, 2) it's cheaper, and 3) it can be very difficult to find vegan chocolate chips, as dark chocolate still often contains milk.
…which is how I arrived at the one recipe I'm sharing below. It really is simple and delicious, and the only thing you'll probably have to go out and get is the special butter. But again—I was able to find this right at the grocery store up the street from me.
Vegan Chocolate Frosting
Makes enough for about 12 cupcakes.
Ingredients
3/4 cup vegan butter
2 1/2–3 cups powdered sugar
2–4 TB soy milk
1 tsp vanilla
Method
Beat the butter, and add some powdered sugar. Then add the soy milk.
Add the rest of the sugar, followed by the vanilla and cocoa powder. Incorporate into an even consistency.