Ah, the Toasted Coconut and Marshmallow Cupcake. Also known as the David and Mallory Cupcake.
One of my favorite-ever things to do is create custom cake recipes for friends on special occasions. So when two friends of mine—Mallory and David—got married (congrats, you two!) of course I created a special cupcake just for them (:
I got lots of feedback from Mallory when I asked her what desserty flavors she and David both love, but when I saw coconut and marshmallow both on the list, I thought it would be neat to try putting together two things you can toast.
The result? coconut cake + marshmallow frosting + coconut flakes. toasted.
Another fun thing about making a cake flavor for someone is you can make them a pretty keepsake recipe card like this! (This might be the main reason I am studying calligraphy right now.)
Here's How to Make It
This is a bit tricky, I'll warn you. But I have faith in you 🙂
Prepare some coconut cupcakes with my coconut cake recipe.
Prepare a batch of marshmallow frosting. Careful—this recipe is a tricky one! You want the frosting to be pretty stiff.
Take a moment now to preheat your oven on the broil setting.
Frost cupcakes as usual.
Is your broiler on at this point? Awesome. Arrange the frosted cupcakes on a baking sheet and set them under your broiler for about 15 seconds.
Remove the cupcakes and garnish them with the coconut flakes. (You may need to lightly press the flakes into the frosting.) Then put the cupcakes back under the broiler for another 15 seconds.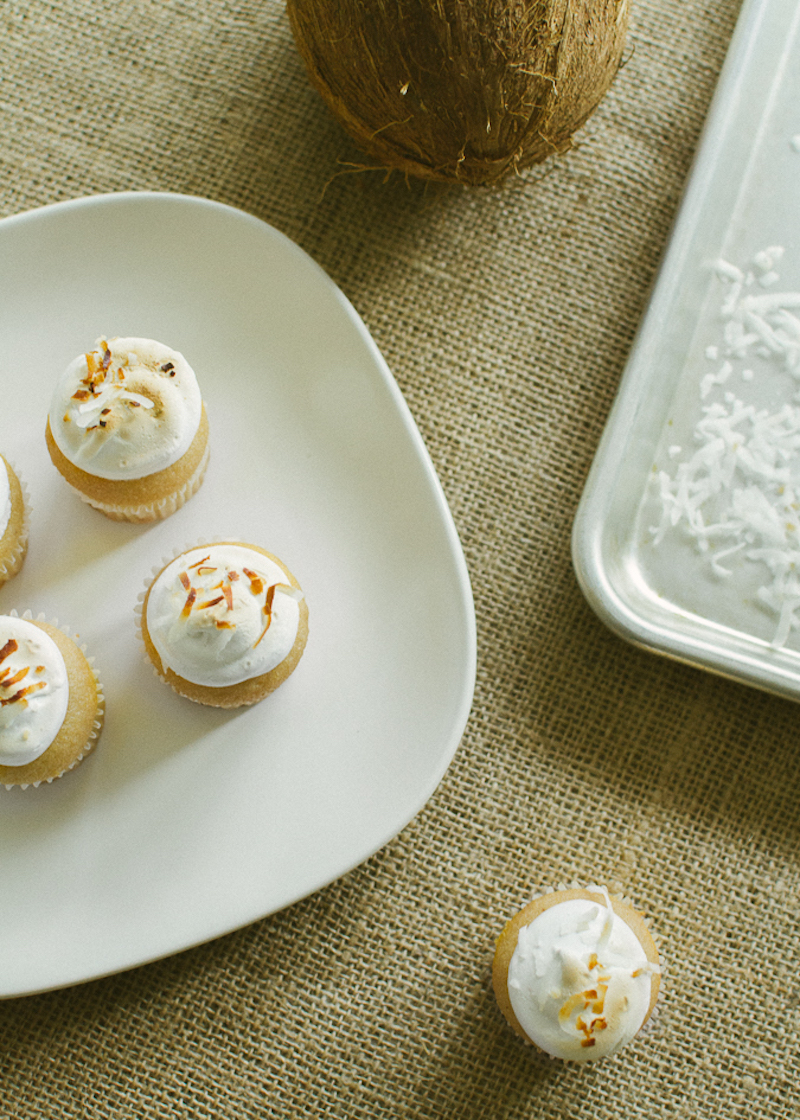 Um…so awesome, right? Congratulations again to David and Mallory!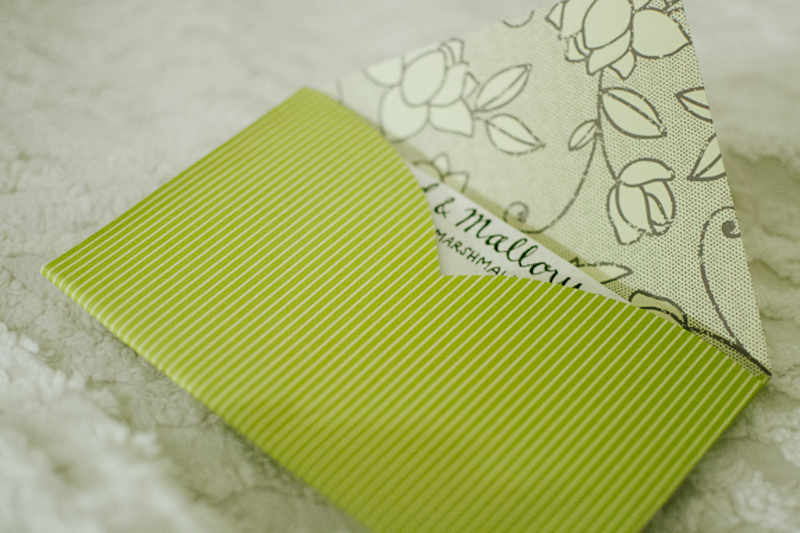 Fun fact: This envelope is actually a giant cut-out heart folded into an envelope.
Love, Maurine