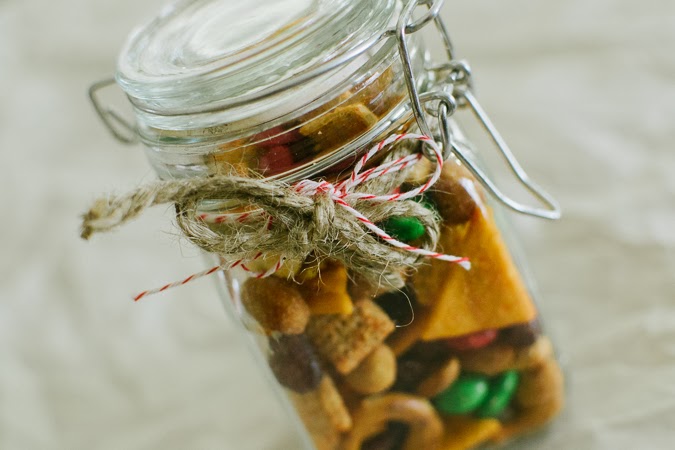 Happy new year, everyone!
Every year during the holidays, my mom makes this dang tasty party mix that I think the world needs to know about. She packages it in pretty jars and gives it away as a holiday treat. It's so good that I've pretty much decided that it's the only party mix I'll ever prepare for parties.
And it's nothing fancy, either…so you don't have to stress yourself out about making it 😉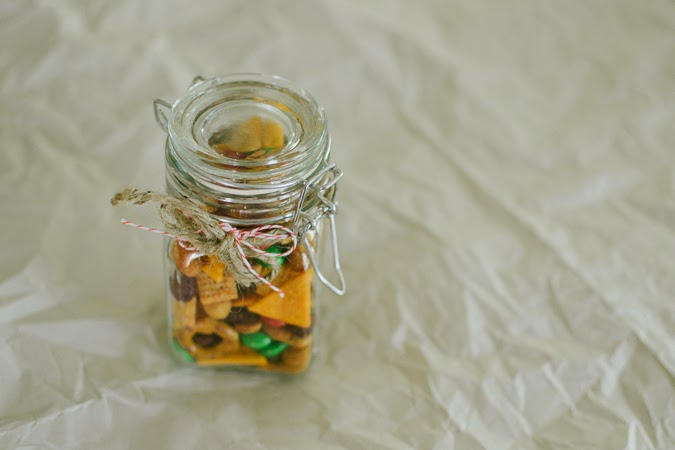 Here is the simple, delicious, kind-of-cheating-it's-so-easy formula:
Cheddar Chex Mix + honey roasted peanuts + M&Ms + dried cranberries
That's it! I'll let you decide how much of each. It may sound like kind of an odd mixture, but don't knock it 'til you try it, man.
Enjoy!
Love, Maurine