Mmm, this is the perfect frosting for summer, am I right? This is my recipe for Key lime frosting, and it's delightfully simple, if I do say so myself. Here I've taken my basic buttercream recipe, omitted the vanilla, and added some key lime zest.
I decided to use buttercream as the base for this frosting since I thought it might taste a little lighter than a cream cheese-based frosting, but feel free to make the adjustments I made to my cream cheese frosting recipe if you like.
Key Lime Buttercream Frosting
Makes enough for 12 cupcakes or for half of a standard double-layer 9″ round cake.
Ingredients
3/4 cup unsalted butter, room temp
2 1/2–3 cups powdered sugar
2–4 TB milk or cream
1–2 TB Key lime zest
a pinch of salt (optional)
Method
If you haven't already, go ahead and grate your Key lime to make a tablespoon of lime zest. (I would go ahead and get as much zest and juice as possible from the lime and save the rest for something scrumptious later!)
Cream the butter for a good few minutes.
Gradually beat in some the powdered sugar.
Incorporate the milk or cream and the Key lime zest.
Finish by incorporating the rest of the powdered sugar. The more you add, the stiffer your frosting will be. (Just be sure to test along the way, since your frosting can quickly become too sweet.)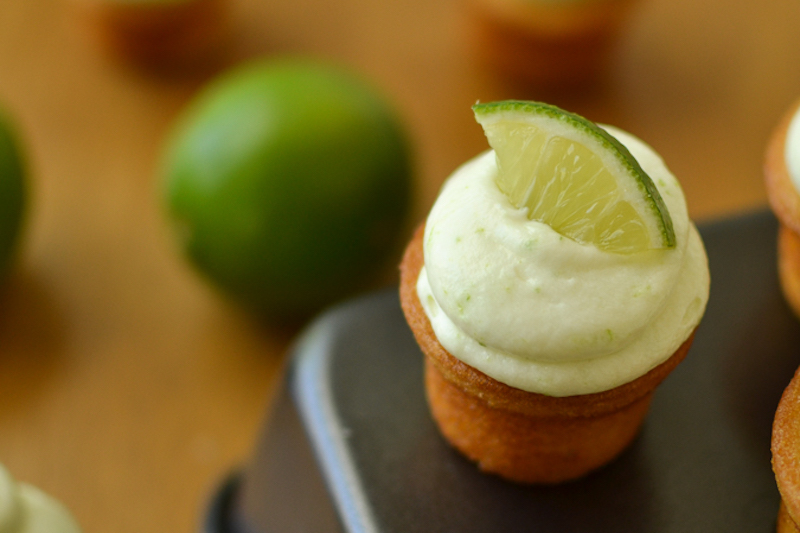 I love to use this frosting with my graham cake recipe, but feel free to get creative with it!
Love, Maurine