Heh, I thought I should mention this before the magazine stops going on sale this Thursday.
Now, don't get too excited. I'm not getting featured in a magazine or anything. But an awesomely talented friend of mine named Brittany did get featured, and I happened to be a part of the photo shoot that they shared in the feature. Yay, how fun! Since this doesn't happen to me very often, I thought I'd share it 🙂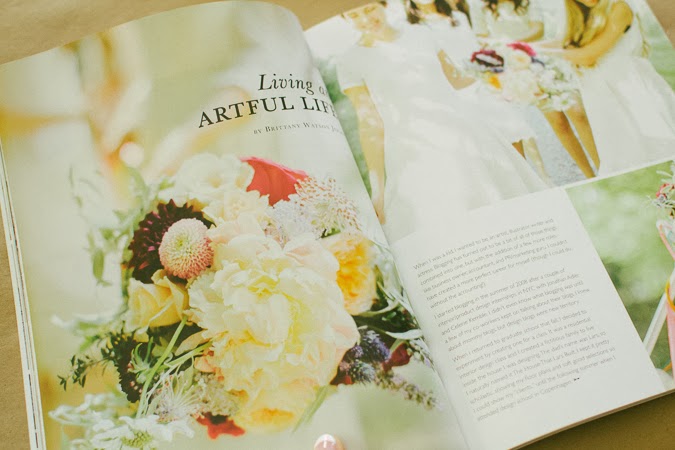 These photos, by the way, are from this Midsummer photo shoot. The photography is by Ciara Richardson, and the florals are by Tinge Floral.
Alright, you're probably wondering where the heck I am by now. You can find me right…
…there! In the upper right corner. (That looks kinda similar to my profile pic, doesn't it? Hmm…)
Anyway, that's about it. I know, soooo exhilarating. Ha, well it's quite the pretty read, so if you're into the artful side of blogging I recommend picking it up!
New cake recipe coming Wednesday, by ze way. So you probably shouldn't eat between now and then in preparation for the unhealthy indulgence. (It may involve chocolate.)
Love, Maurine