Snæfellsnes is a beautiful peninsula located northwest of Reykjavík, Iceland, known for its stunning seascapes (among other things). Victoria and I made the drive up there during our first full day in Iceland despite not having a ton of time that day and despite the fact that it was pelting rain. But since we were going to be driving along the southern coast of Iceland for the rest of our trip, it was really the only day we could do it. So…we made the drive anyway. I don't regret it.
Enjoy our rain-filled photos!
Black sand beaches, btw.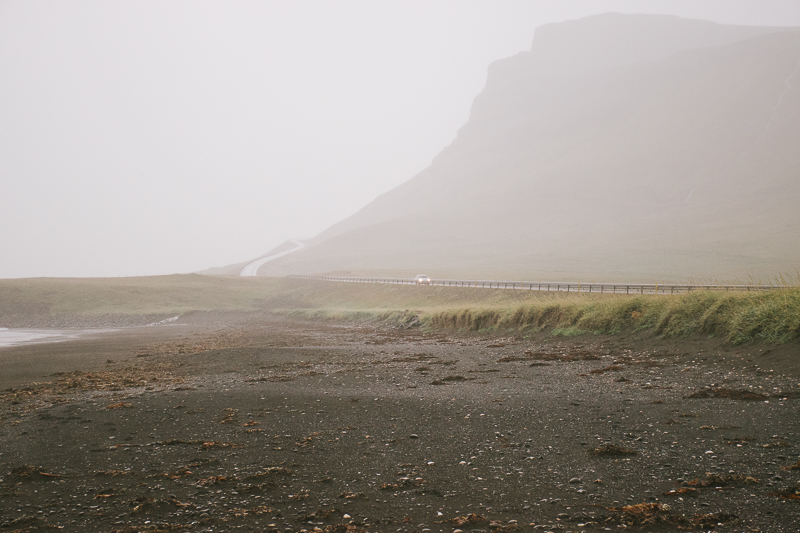 A sweet, sweet waterfall to come tomorrow. Brace yourself.
Today's track is "Ice Ice Baby" because Victoria and I heard it on the way back from Snæfellsnes and couldn't stop laughing. Because we were in Iceland listening to "Ice Ice Baby."