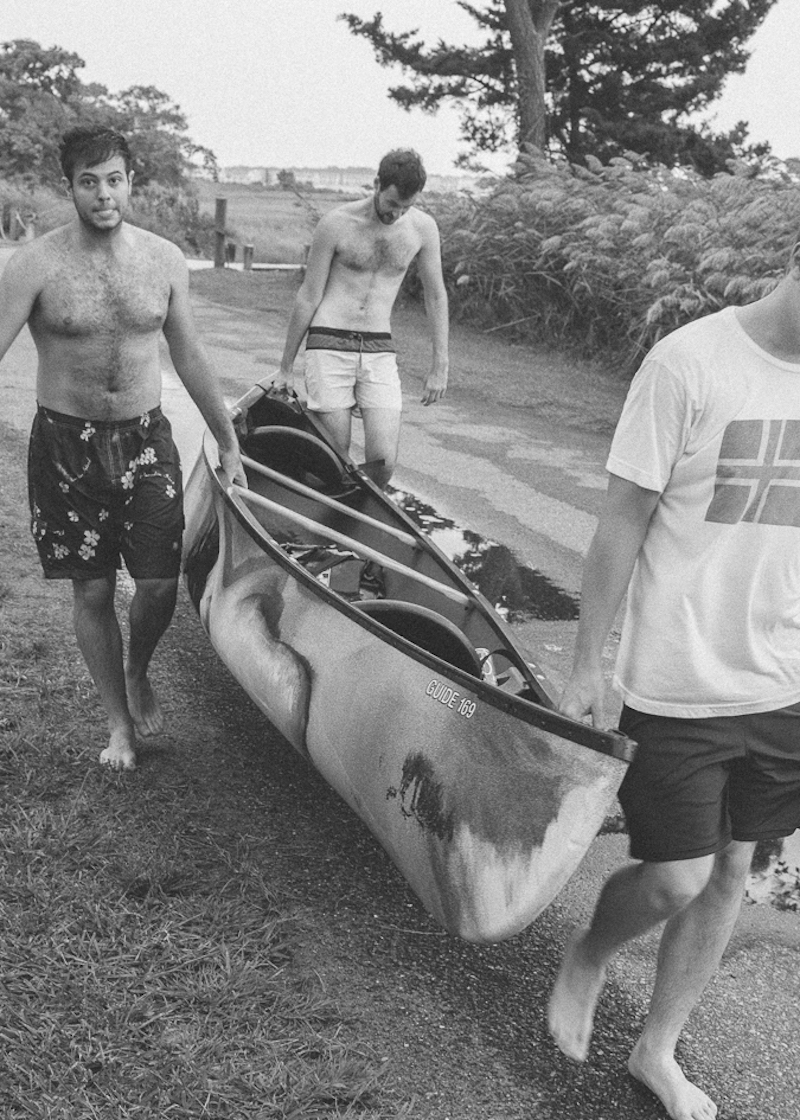 It's high time I talked about my life outside of baking cakes, huh? I thought I'd share some pictures from a short beach trip my brother, a couple friends, and I went on last weekend. The highlight was most definitely the canoeing. From where we stayed, we could bike it on over to the docks at the bay. (We're talkin' Fenwick Island, Delaware, which is between the Atlantic Ocean and the Chesapeake Bay.) It was super sweet.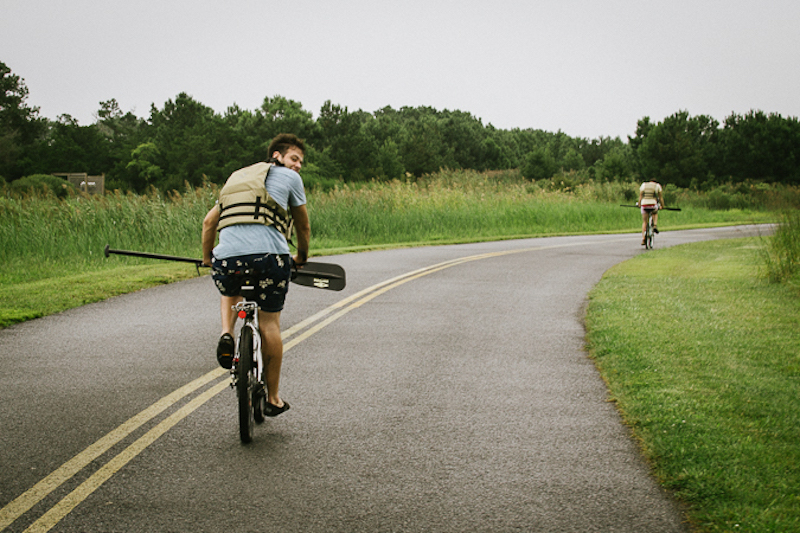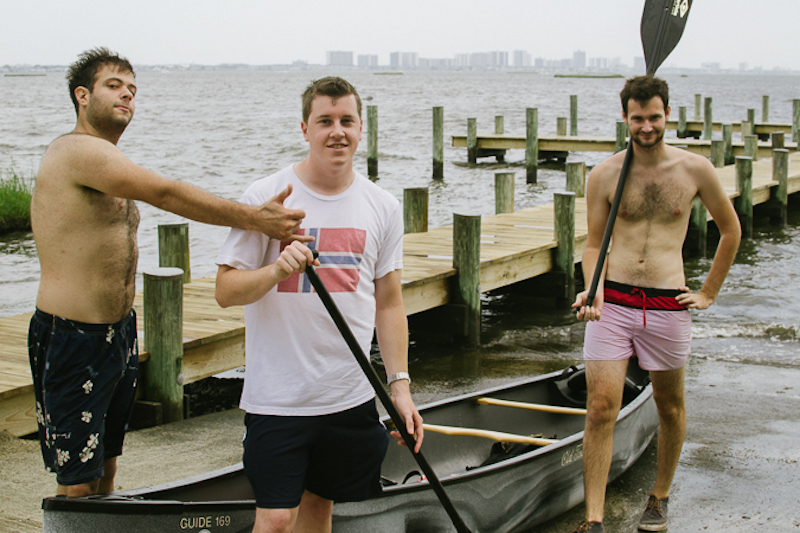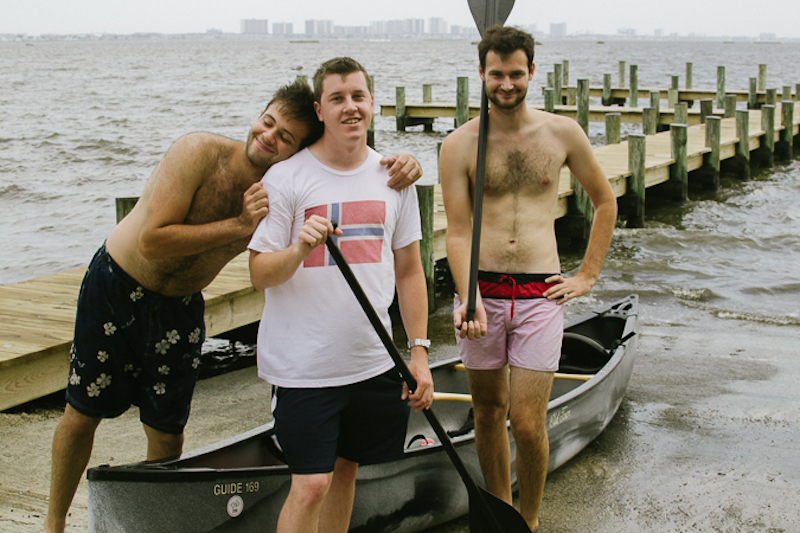 Of course there are hardly any photos of me! I'm working on getting myself in more photos—I promise. Good thing this blog keeps me kinda accountable for that.
Me making the boys carry the canoe while I badger them with the camera.
…And after that we headed to the boardwalk for some antics. Philip won some cute kids' sunglasses from the arcade, and a bunch of sea gulls fought hard over a slice of pizza. Pure hilarity.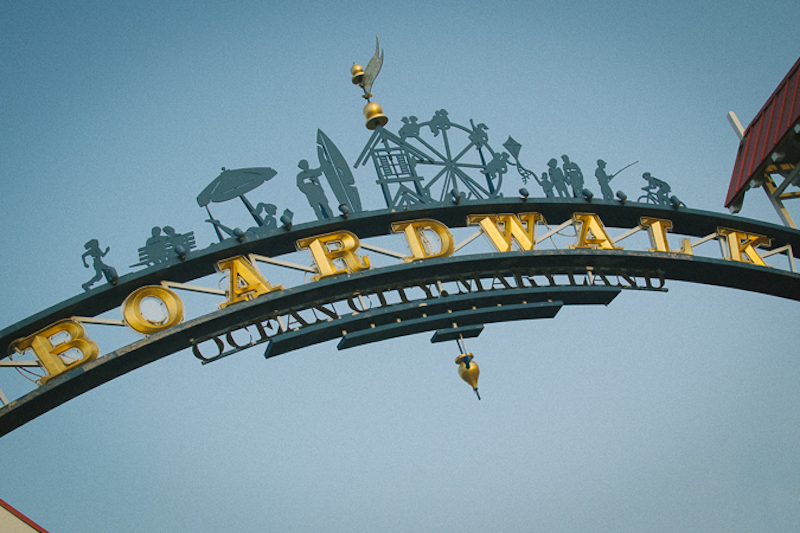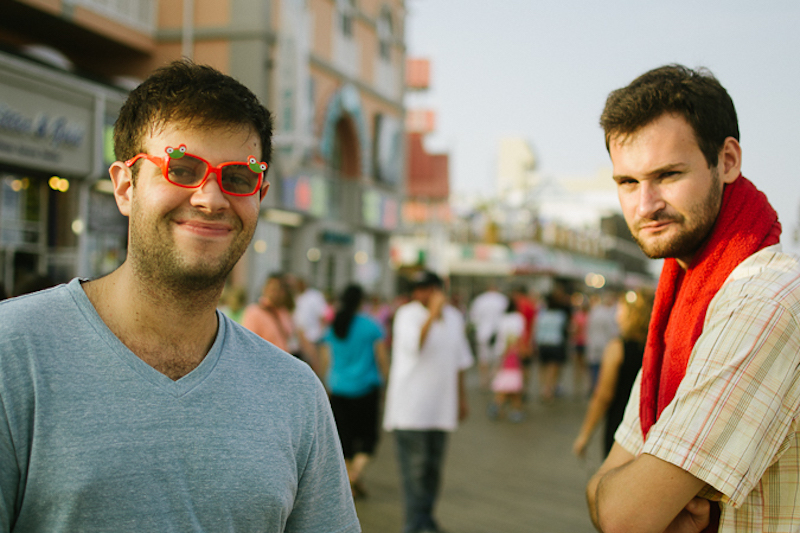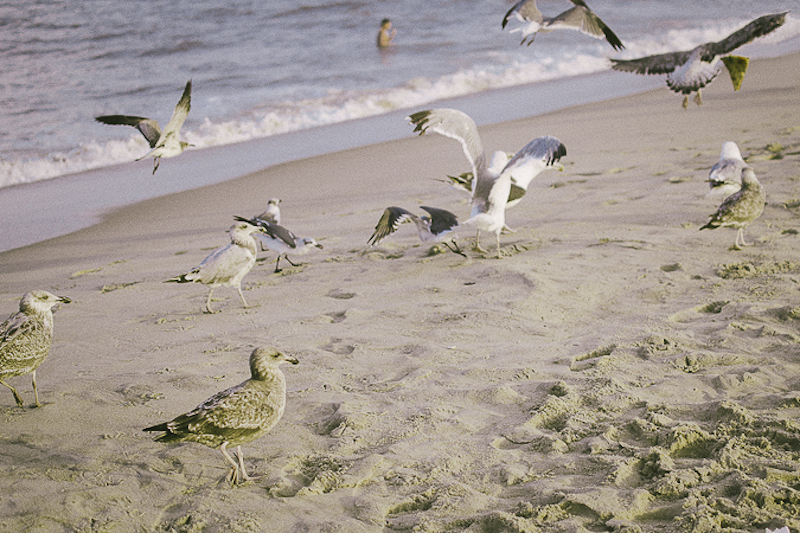 Do you see the slice of pizza there? Ha! The sea gull eventually flew away over the ocean and dropped it into the waves.
What I learned from observing this: Not even Mother Nature can resist pizza.
I hope your pre-fall season is off to a wonderful start, everyone 🙂
Love, Maurine