I indulged in some craftiness recently when I decided to make…business cards! Well, they're kind of business cards. They're really just "blog cards" in the sense that they give people the info I usually spout out when telling people about my blog. So they're pretty simple and don't have the typical business card-like info on them.
But I quite like them 🙂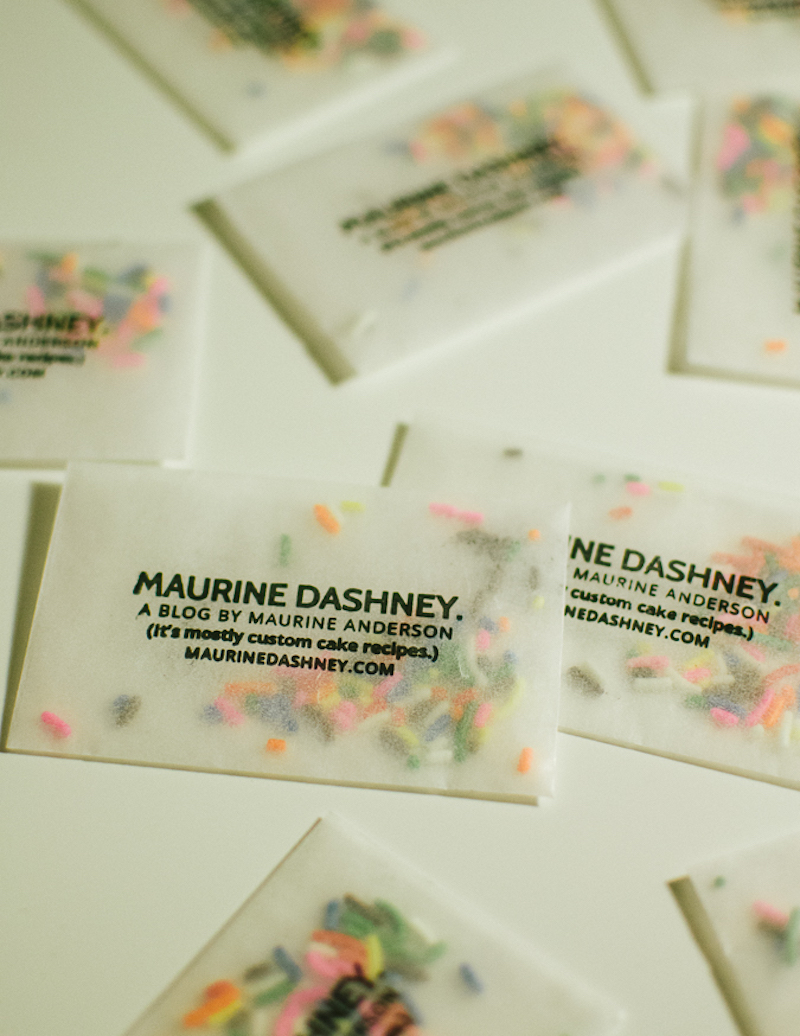 I got the idea from a tutorial by Pugly Pixel, which involves stamping glassine envelopes with a customizable stamp and then filling the envelopes with bits of confetti. I decided to tailor it to my blog by putting sprinkles inside instead, as it kind of goes with the whole baking thing I've got going on here.
Maybe it's not the most practical, but it is memorable, at least…
Anyway. That's all! Here's a list of the supplies in case you're feeling inspired now.
Supplies