Even if you consider yourself a "novice" photographer like myself, chances are people have approached you about taking professional photos for them. I'm by no means a professional photographer, for example, but I've still been hired for weddings, engagement sessions, family portraits, professional portraits, and business events. And I'll be honest—I still freak out every single time someone offers to pay me for my meager photography expertise. But I generally take on every photography project someone throws at me because 1) I value the experience, and 2) I can't say no to extra money 🙂
Because of how scary it can be to be hired as a professional photographer when you don't consider yourself one, I thought I'd come up with a list of things that have helped me maintain a professional persona during my shoots. (After all, even if aren't a photographer for a living, aren't you technically a photographer when someone hires you to be one?) Here are my tips for acting like a pro photographer—even when you don't consider yourself one.
Gather your camera gear arsenal.
First things first, you have to come to any shoot prepared with all of the necessary camera gear. Here is a sample list of camera gear that I would deem essential for any shoot:
camera body
wide-range zoom lens
prime lens with a wide aperture
on-camera flash
light diffuser (for putting over your on-camera flash)
spare, charged camera battery
multiple memory cards
tripod
photography vest (for wearing most of your gear)
Shoot during the golden hour.
The hour just after sunrise or just before sunset is the best time to shoot outdoor photos. So if you can, try to schedule your shoots for this time. The soft, natural lighting will be stunning, and you'll find that taking great photos is much easier during this time.
Memorize poses.
Do you often get asked to do engagement sessions or family portrait sessions? If so, it's an absolute must to memorize some solid go-to poses that you can use with your clients. While many of these poses should definitely involve your subjects looking at the camera, I think many of them should also involve your subjects interacting with one another. I have a few secret Pinterest boards for different types of posing, called "Single Posing," "Couple Posing," and "Family Posing." That way I always have posing ideas on hand. (Pins like this are pure gold for memorizing poses.)
Create a list of must-have shots.
On a similar note, you should also create a list of must-have shots for the types of shoots you're usually hired for. If you often get asked to shoot engagement sessions, for example, your list of shots might include, in addition to your go-to poses:
close-up of the ring,
wide-angle shot that showcases surrounding scenery,
black and white shot,
shot that features props, and
silhouette of the couple.
Tip: If you often get asked to shoot weddings, you might want to read my list of must-have family poses in this post.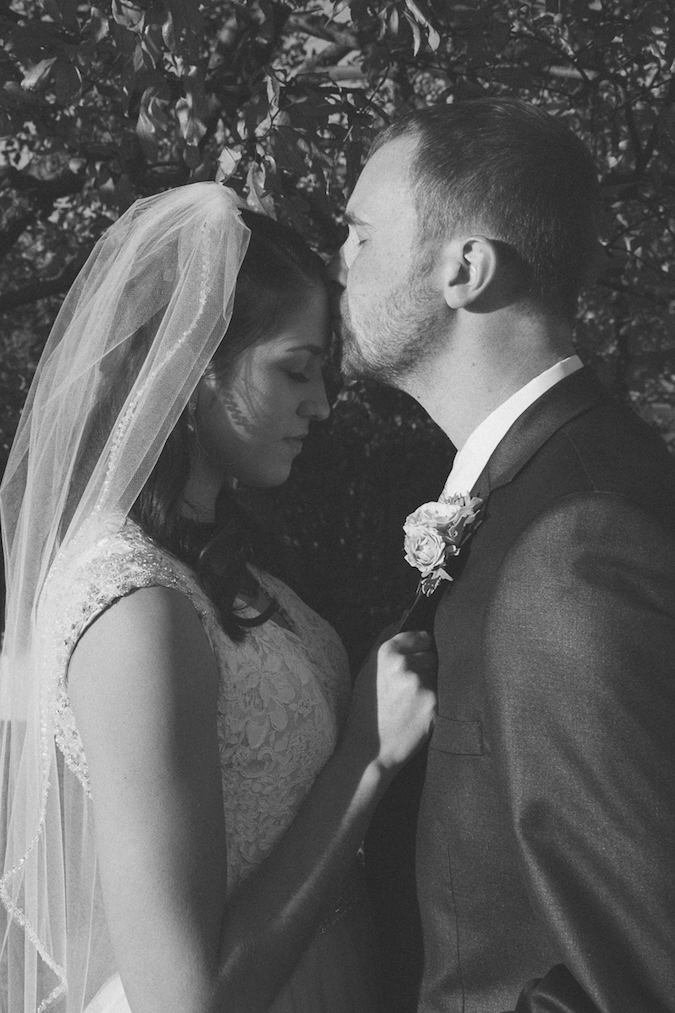 Create an inspiration album before each shoot.
Before every shoot I go on, I create an inspiration album on Pinterest. Usually I'll seek input from the client and then supplement with photos as I find necessary. The album includes poses, details, and moments I want to capture. Then, and this is important, I save the photos directly to my phone in their own album before the shoot. I do this because I often don't have service at my shooting locations, and having the album right on my phone means I don't have to worry about not having access. Keep in mind that you should know your inspiration album fairly well beforehand so that you only have to use it as a quick reference during the shoot.
Have some go-to props.
You should definitely create a small arsenal of go-to props that you find come in handy during the types of shoots that you most often do. Bring them on your shoots to add to the inspiration. If you often do food photography, for example, your go-to props might be:
a marble slab (from a slab yard like this),
a roll of kraft paper,
a large chalkboard,
decorative measuring cups/spoons,
clean kitchen towels, and
a large white platter.
If you often do engagement sessions, meanwhile, your go-to props might be:
a falsa blanket,
old books,
bubble gum,
decorative straws,
flowers,
wooden letters, and
two candy canes (people love the "candy cane heart").
Keep things moving.
Very few people enjoy sitting still and holding a smile for 15 seconds or more. That's why it's important to keep things moving with your subjects (without disorienting them, of course). Refer back to your go-to poses and utilize a mix of "looking at camera" poses and "not looking at camera" poses throughout. Let your subjects walk around for a few photos, sit down for a few photos, then run, jump, or dance. Pose your subjects when you need to, but then give them breaks in between when they can simply be themselves and you can take candid photos of them.
Understand what's flattering in a photo.
Your client will have more trust in your expertise if you give them some direction on what will flatter them best in their photos. For example, tell them to wear what they feel comfortable in and that solid colors photograph especially well. In addition, direct them on how to position their body in a way that is most flattering (forehead forward, arm away from body, shoulder at an angle, etc.)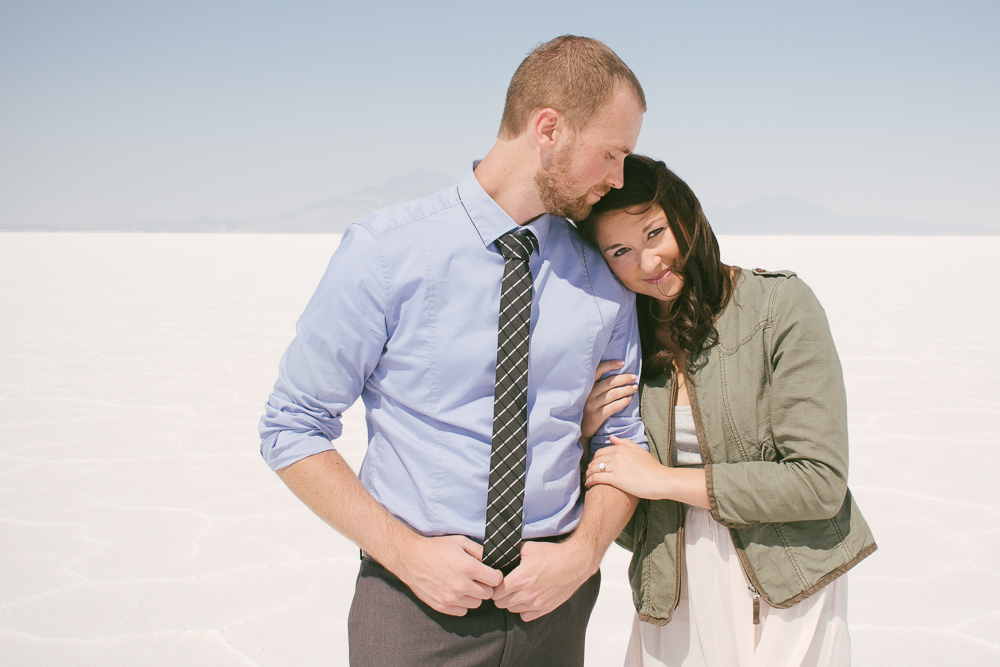 Tell your subjects how well they're doing.
Subjects love it when you tell them how well they're doing in a shoot. I like to glance at my camera screen every so often to catch how a photo turned out, and when one turns out especially well, I tell them. I think it's especially important to do this because it really can help boost confidence in your subjects. And the more confident your subjects are, the better they'll look in your photos.
Be assertive.
Act like you know what you're doing (because believe it or not, you more or less do!) If shooting a wedding, direct your guests in posed shots with confidence, and don't apologize for being in the way of other cameras. If shooting an engagement session, keep your rhythm up as you switch between poses. If doing portraits, go ahead and adjust that person's hair if you need to.
Brand yourself.
Are you trying to move into the world of professional photography? If so, it's a good idea to get your name out there by investing in some branded goods. You might, for example, give out USB flash drives like this one with your logo on them to your clients with their photos loaded onto them.