Ever since I saw this Lauren Conrad photo shoot, I've been wanting some large, round, dark red glasses. So I was delighted to find that GlassesShop.com has them! See?
They were so beautiful that I brought them to Iceland with me. And did I mention that they come with a magnetic sunglasses clip-on front? So they were extremely travel friendly.
Anyway, GlassesShop.com sells prescription eyeglasses for really affordable prices—and prescription sunglasses as well.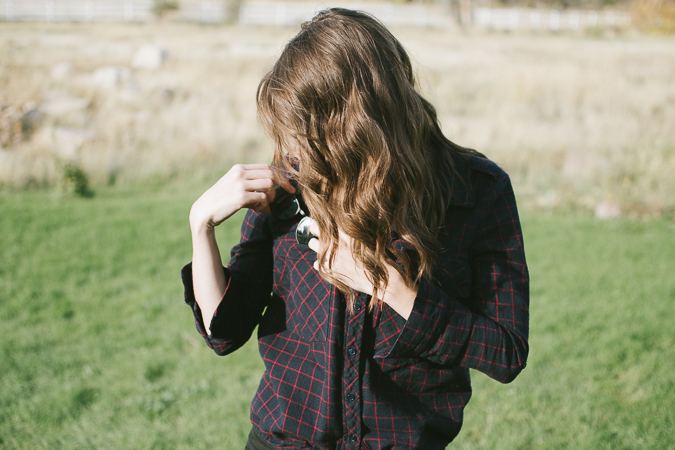 Right now they have a sweet promotion going called First Pair of Glasses Free—which means that all new customers can have a free pair of glasses. You just have to cover shipping. So if you want a first pair free, you'll want to head on over there asap.
One more thing: I have a sweet promo code that you can use on their site as well! Use the code GSHOT50 to get 50% off eyeglasses and sunglasses with free lenses (sale frames excluded).
So if you're looking for some cheap glasses, GlassesShop is your place!
Thanks, Victoria, for photographing me, and thank you GlassesShop for sponsoring this post. (You should know, however, that all opinions are my own. That's how I always roll on this site, yo!)