I hope all of you had a wonderful Thanksgiving! I, being a Virginian living in Utah at the moment, was away from family this year, so I did Thanksgiving with my good friend, Adrienne (who was also away from family this year.) You should meet her:
Adrienne is awesome, guys. I love how we both speak designer-slash-blogger. I can say something like "This packaging reminds me of Restoration Hardware" and she'll totally know what I mean. She actually runs a fashion, beauty, and just pretty things blog over at Style Rescue Mission, so you should check it! I find it wonderfully inspiring and not to mention really helpful for being in the know when it comes to what products will simplify your life. She's also one of my favorite pinners ever. The end.
Also Adrienne has really nice skin.
Ha! Anyway. Here are some snippets from our day. In a nutshell, it was cooking while snacking + delicious food + Hayao Miyazaki's Spirited Away + pie + maybe some Black Friday-age.
These sticky notes with crazily-compacted recipe instructions always happen.
Rosemary? I'm in love with this pine needle-y herb! It's especially great for cooking with during the holidays because of that special scent it gives. Plus it beautifies any serving dish when used as garnish. Should you ever want to grow your own herbs for cooking, please include rosemary.
Also, I had a grandmother named Rosemary, so it reminds me of her 🙂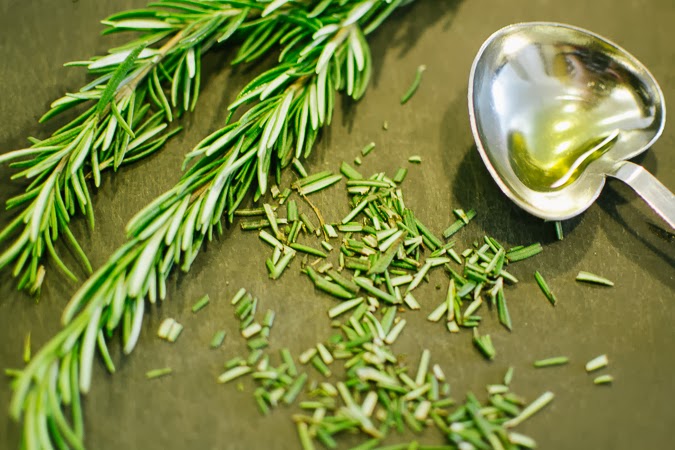 I did some slicin' and dicin' so that I could add this rosemary to a glaze (would you call it a glaze?) I used on the accordion-style potatoes.
Just look at those beauts.
We also had leftover "glaze" from the potatoes, so Adrienne had the brilliant idea of brushing it onto our "brown and serve" rolls.
Stuffing is probably my favorite Thanksgiving dish. Stovetop is where it's at.
The final product! The turkey is in the back to the left, don't worry 🙂
Have a great start to the Christmas season, everyone!
Love, Maurine