…or as I like to call it, a three dollar iPad security device.
Who knew that the composition book was the exact same size as the iPad? Today I thought I'd show you how I turn a typical composition book into a sturdy cover for an iPad. This is my second time making one—the last one I made lasted about two and half years. Not bad for something that costs under three dollars, eh?
One thing of note: The way I do it, I don't add anything to the inside of the composition book cover to hold the iPad in place. The other covers I have on my iPad allow it to grip pretty tightly. But if you're concerned about that, try a nice, thick headband or a book band like this stretched vertically around the iPad and cover.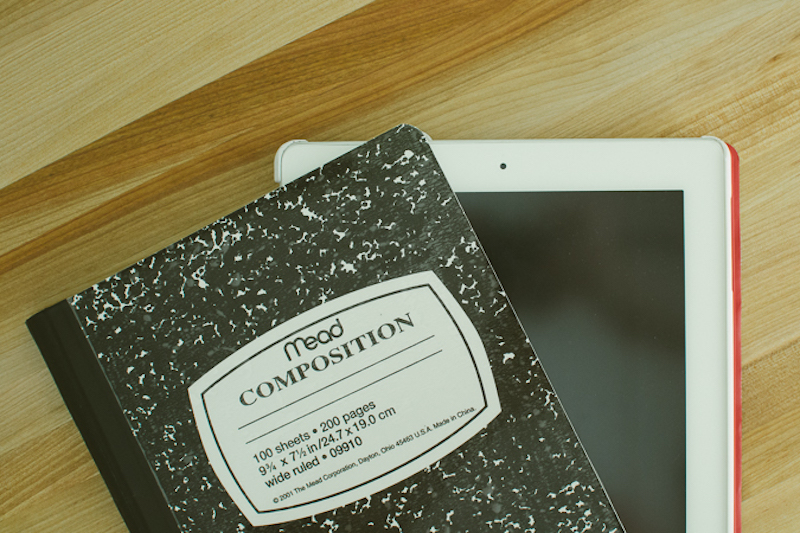 WHAT YOU'LL NEED
standard composition book
clear contact paper
black electrical tape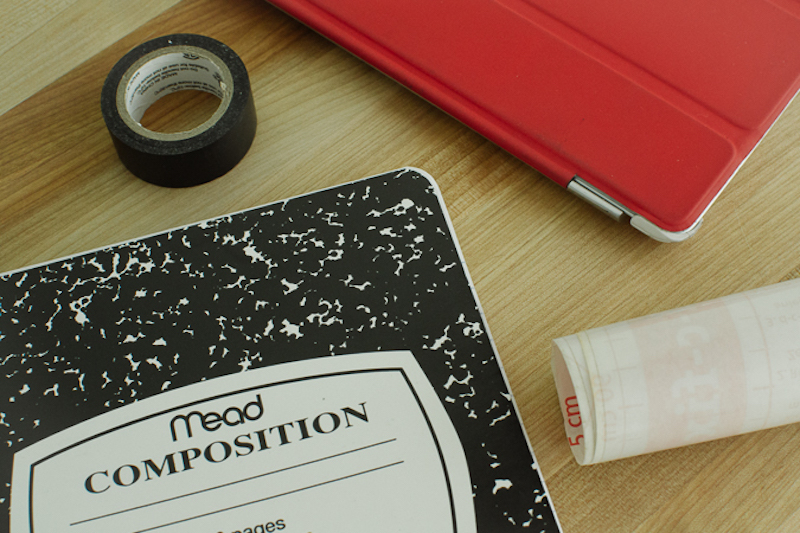 HOW TO MAKE IT
As you may have guessed, there really isn't much to this tutorial, though I've found that a few of the steps here work really well in reinforcing and protecting the composition book.
Rip the pages out of the composition book.
Apply clear contact paper (though I suppose you could use patterned, if you wanted) to the front and back of the book cover. Don't worry too much about what gets on the black spine here.
Cut the contact paper to fit. I found that, with right-handed scissors, cutting so that the cover was to the left of the blades allowed for a closer cut.
Apply electrical tape to the spine and cut to fit.
Done!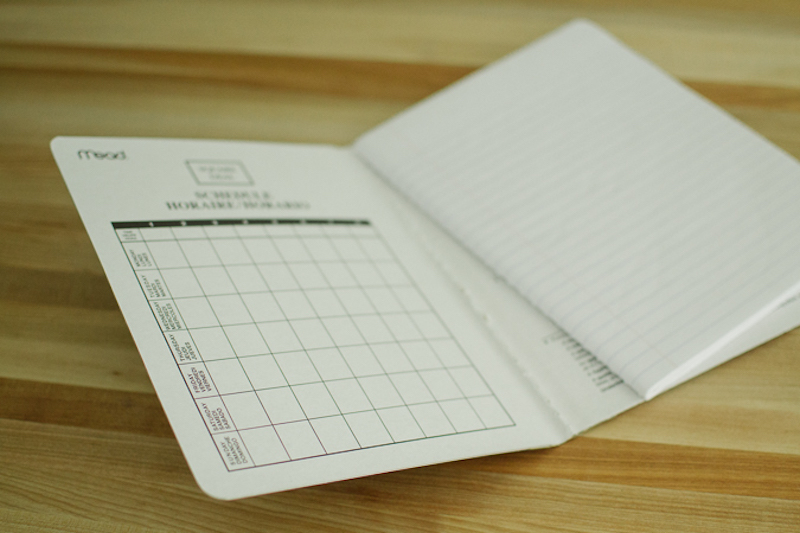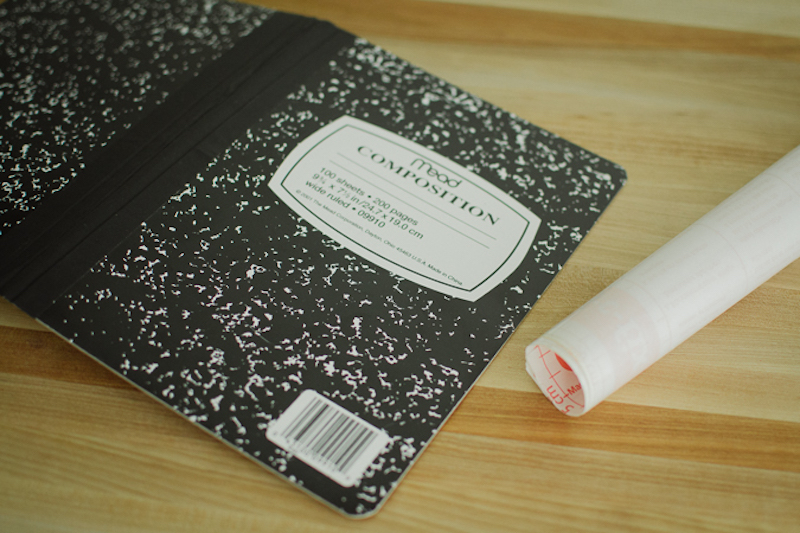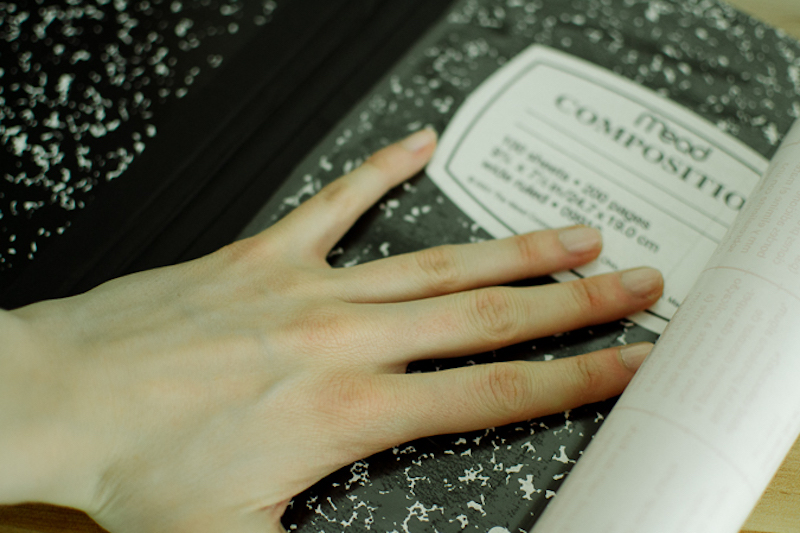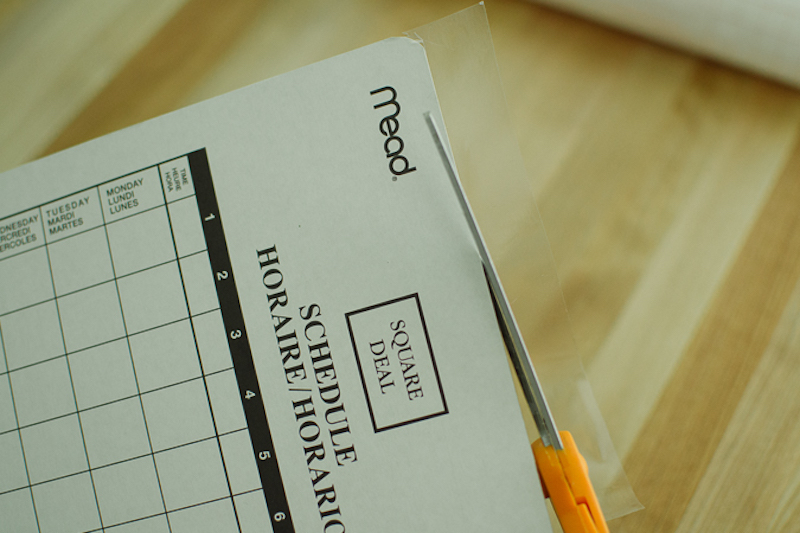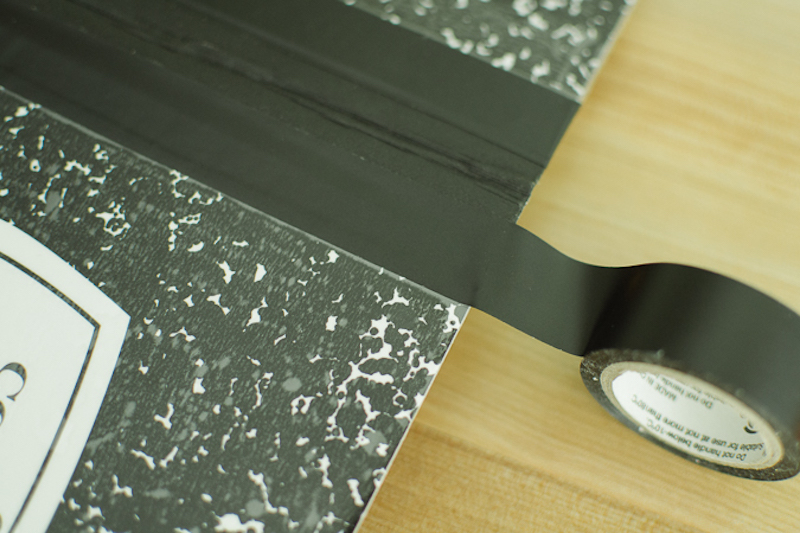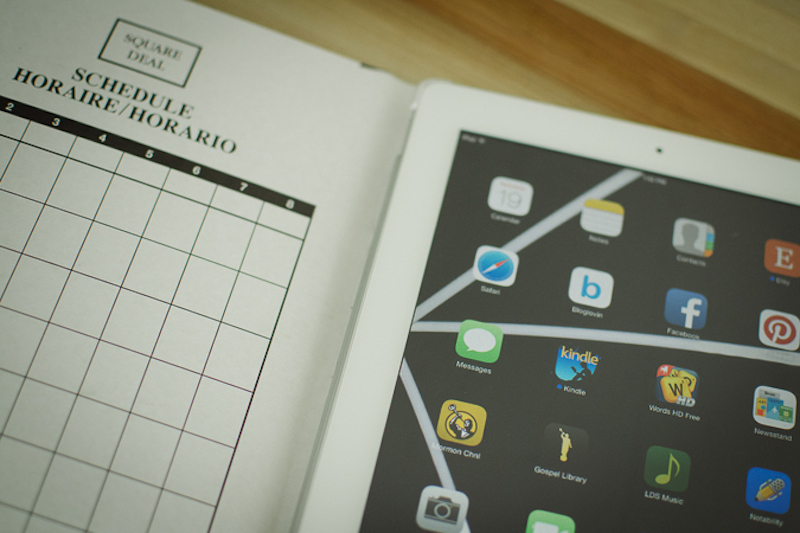 I suppose this was just another way of saying that composition books are the same size as iPads. Ha!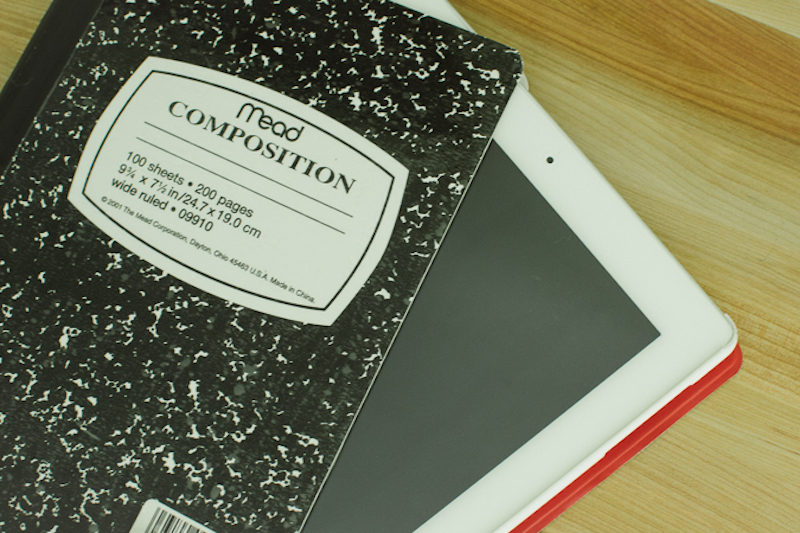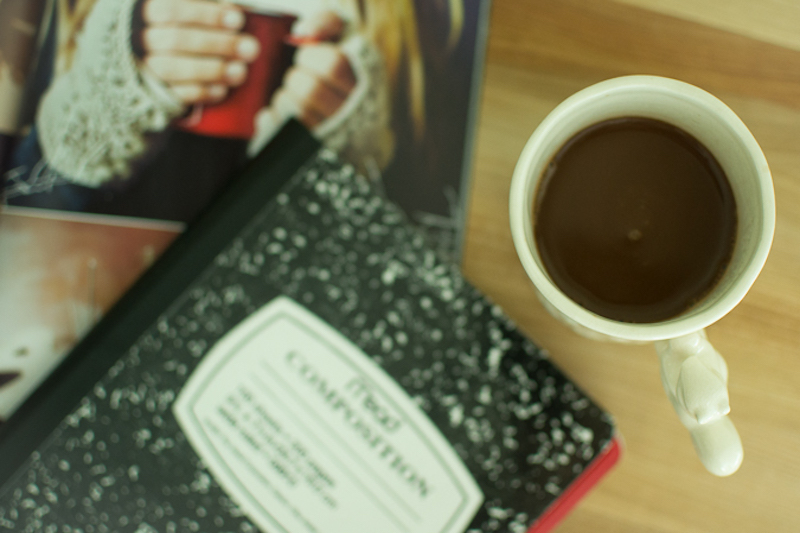 Last thing: Should you decide to make this, I'll have you know that you should look forward to the first time you flip open your cover to reveal your iPad and have the person next to you go, "WHOA. I thought that was a notebook."
Good times.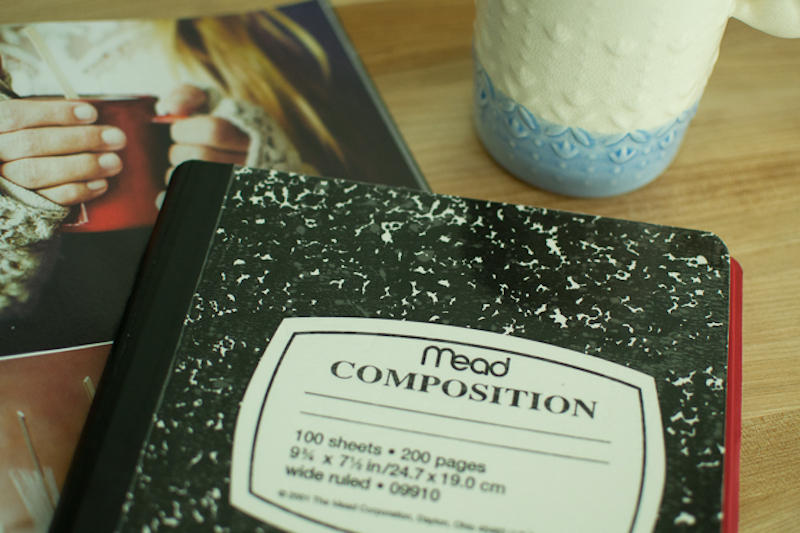 Later!
Maurine