Nate and I went on a fun adventure last weekend, so I wanted to share! It was cool and sunny, so we decided to cross the Brooklyn Bridge. It turned out that just about everyone else in Manhattan had the same idea as us, but it was still fun nonetheless.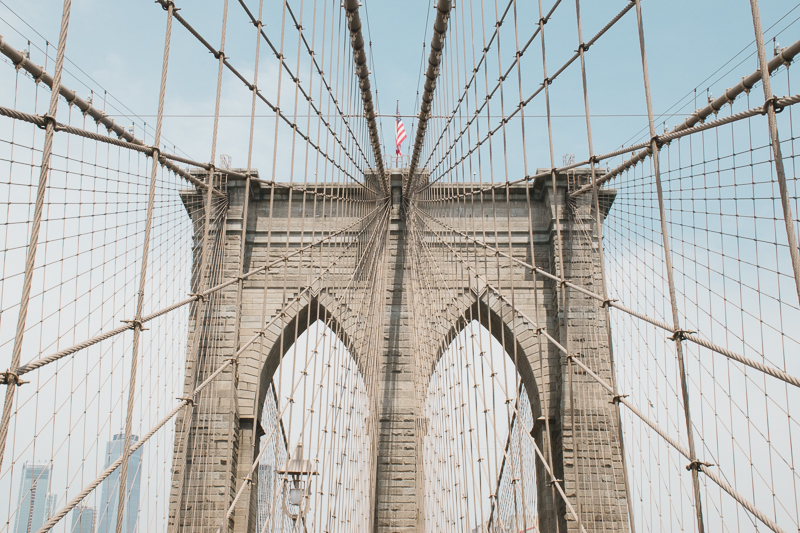 I don't often do portraits of myself, but I decided that it was time to brave the camera haha. So Nate did a little photo shoot with me on the bridge 🙂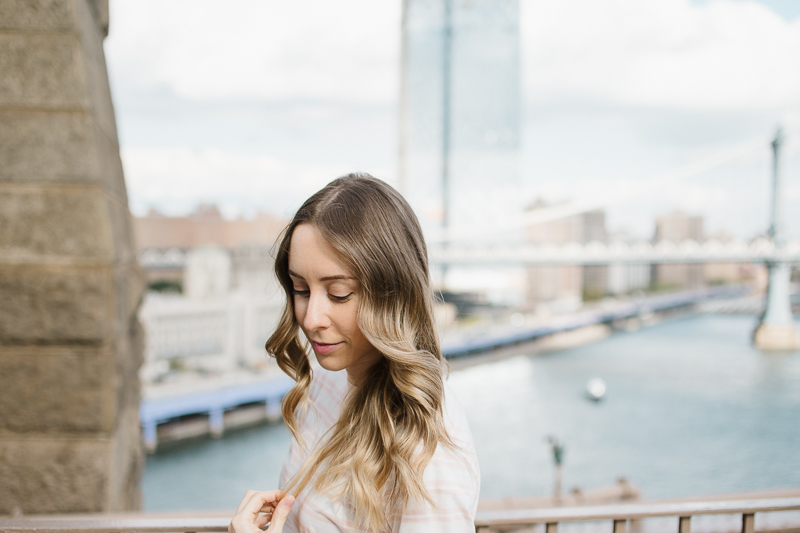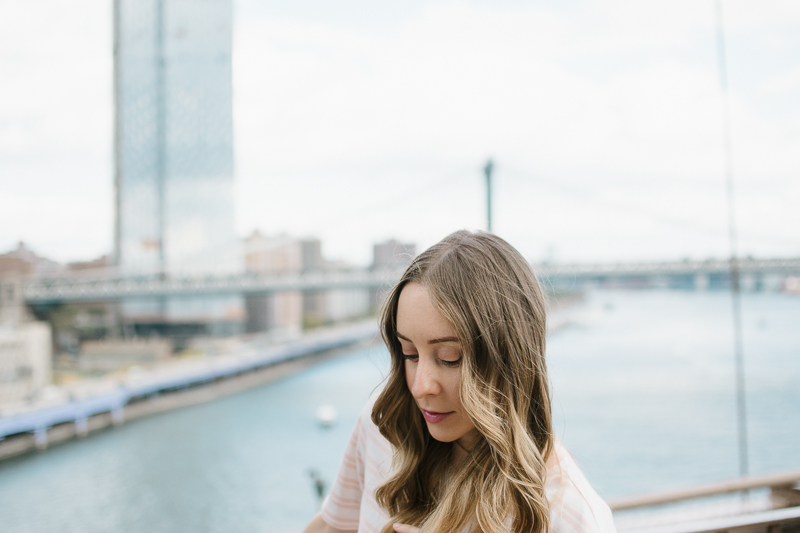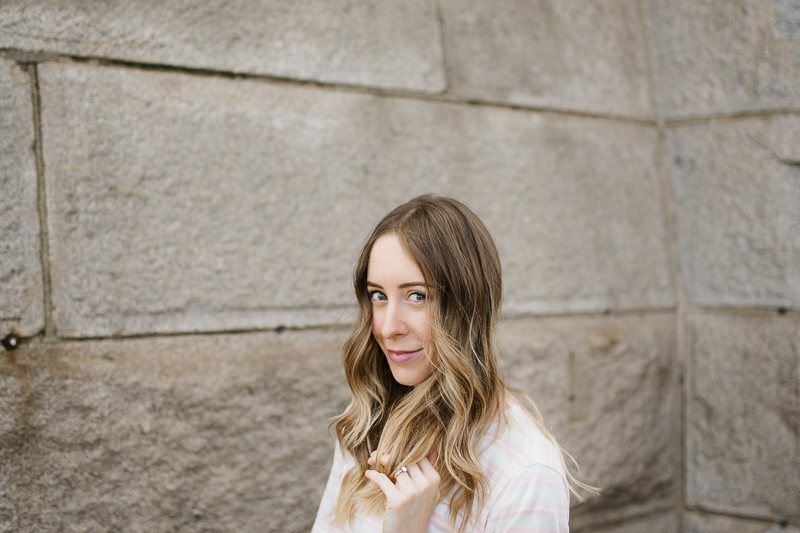 I also snuck some pics of Nate too 😉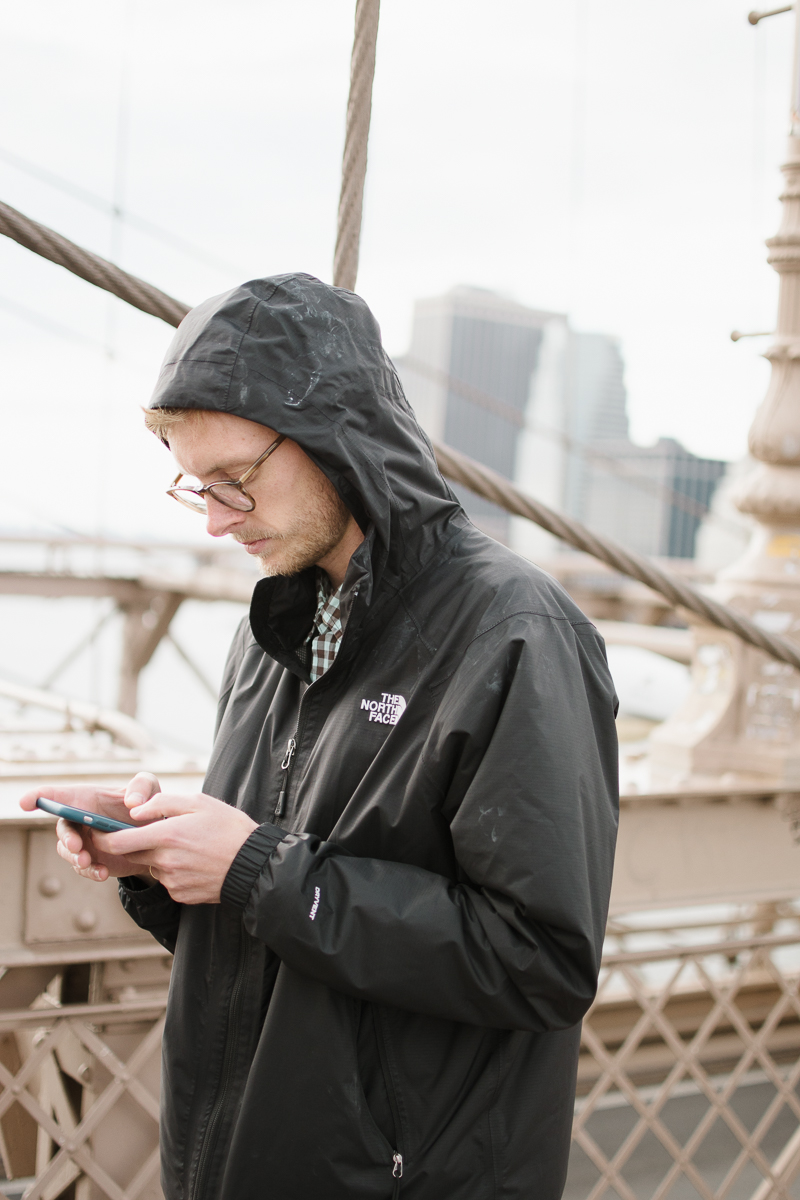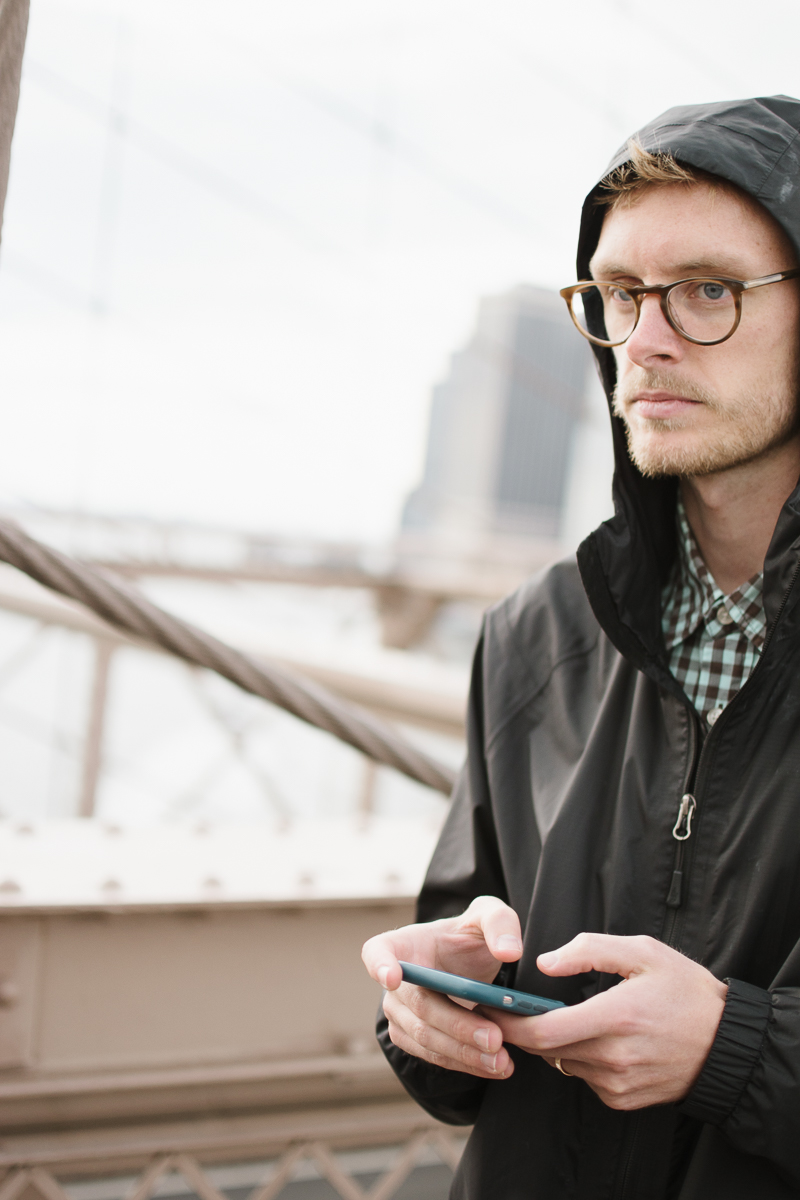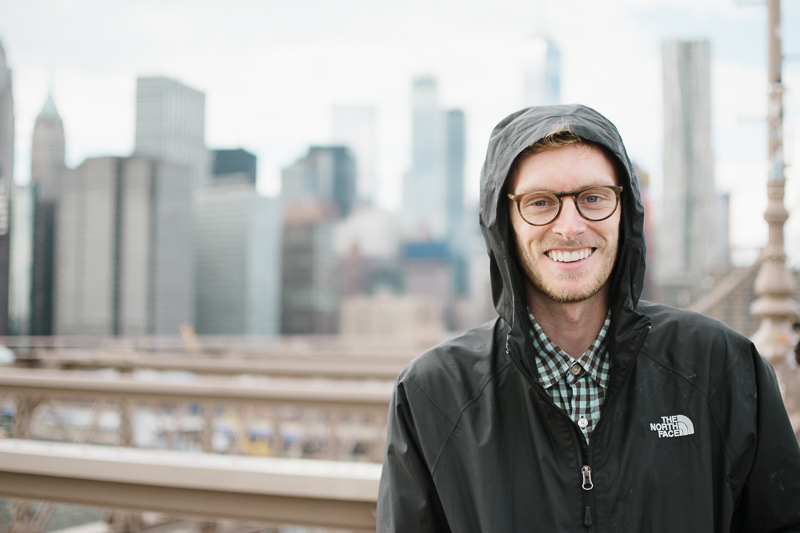 …and of course I took pictures of this dog I saw haha.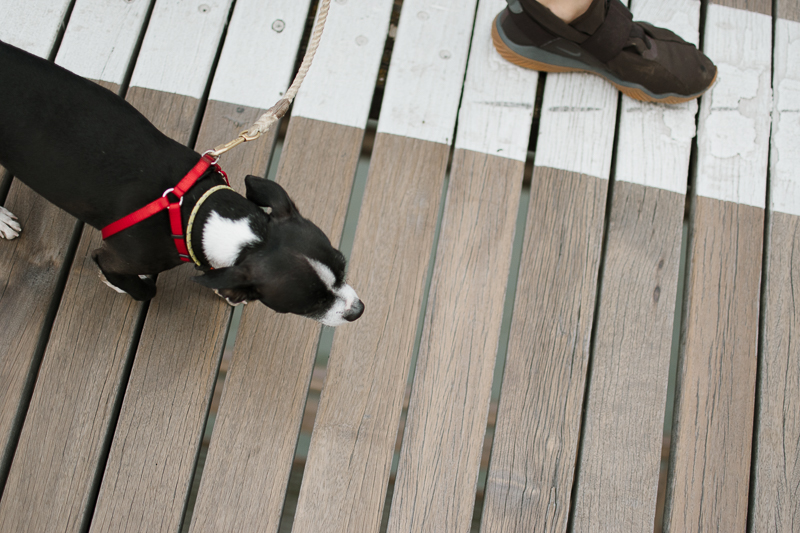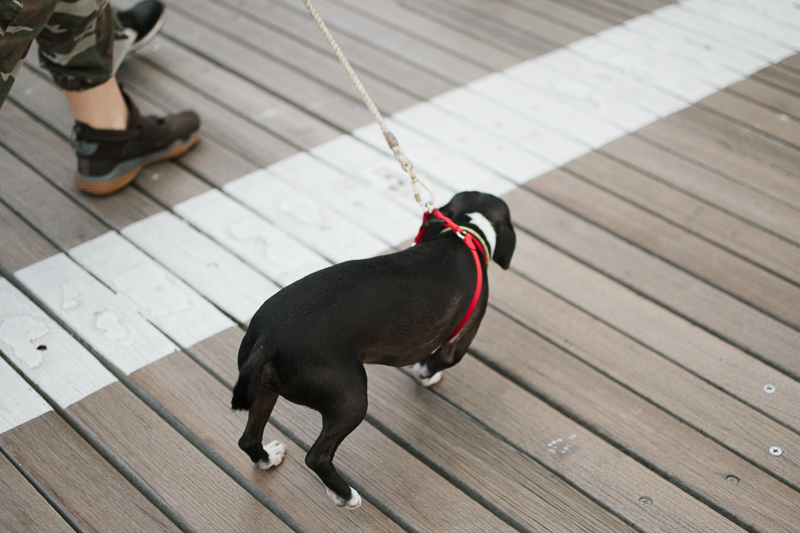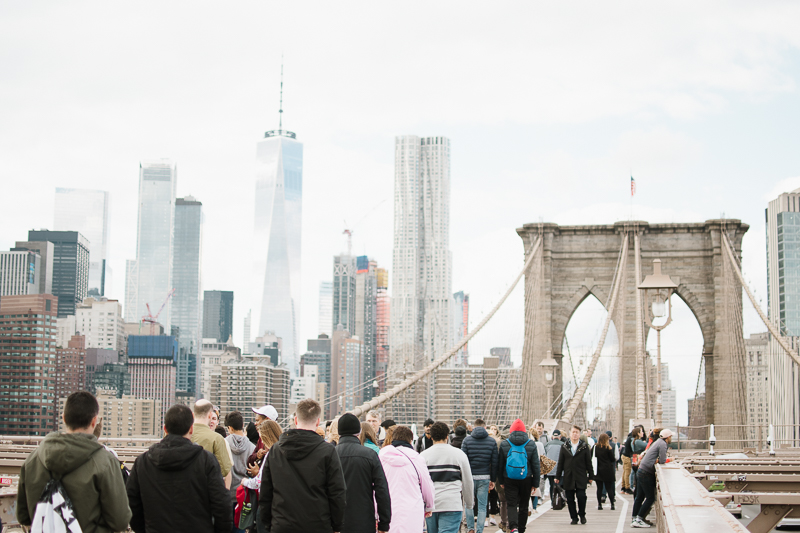 Sooo many people.
After we crossed into Brooklyn, we looked for some pizza and got in line at Juliana's. We chose Juliana's over Grimaldi's because Juliana's takes credit cards haha.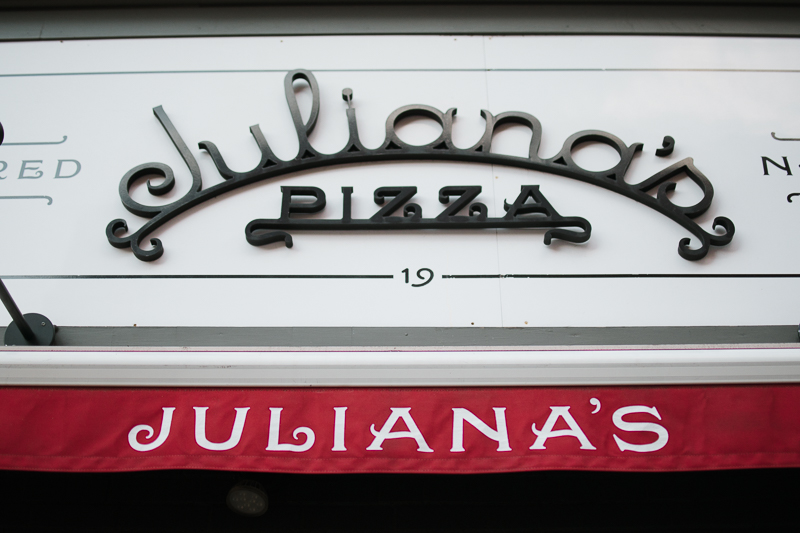 Guys. Juliana's is amazing! It might be the best pizza I've ever had! We got in line at 3:30ish and waited for them to open again at 4. (They close between 3:15 and 4 to stoke the coal ovens.) We realized that that's the perfect time to go because when they open at 4, you get right in and don't have to wait in line forever for a table.
Then we explored the area a bit. It's so charming, if you can say that about a city. A really great place for food. Just look at this ivy-covered wall! It's part of the grounds surrounding The River Café, which is crazy expensive but looks incredible.