Yesterday I wore the "honors of honor" and graduated from the University of Virginia. (Wahoowah!) Heh, I'm kind of not sure how to write a blog post about it. So I think I will just post some photos my friend Khadeeja took of me while we were out on our glamorous "graduation photo shoot." Sound good? Good.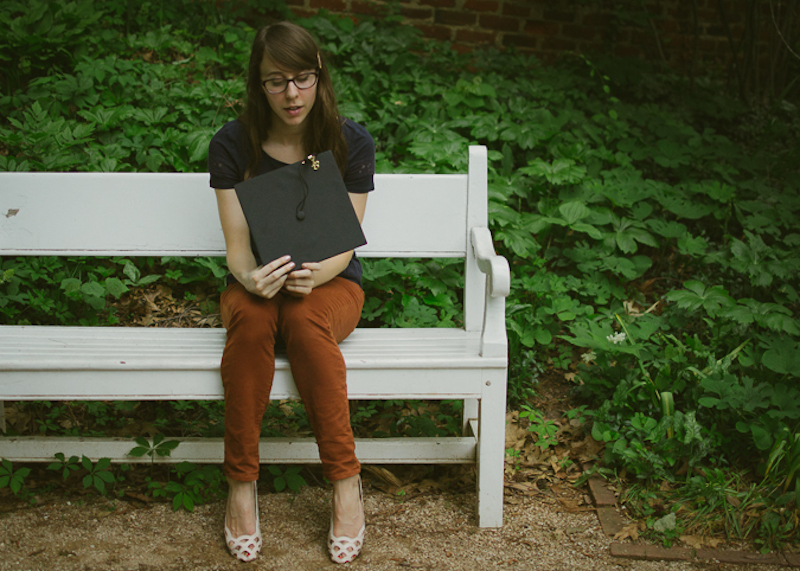 (Also, be sure to take in how ridiculously beautiful the grounds at U.Va. are!)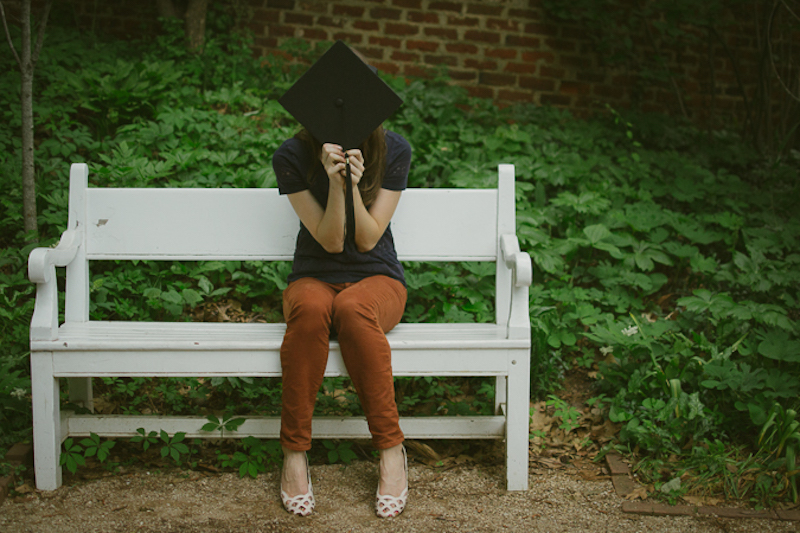 I am a tad camera shy. But I'm working on it I promise!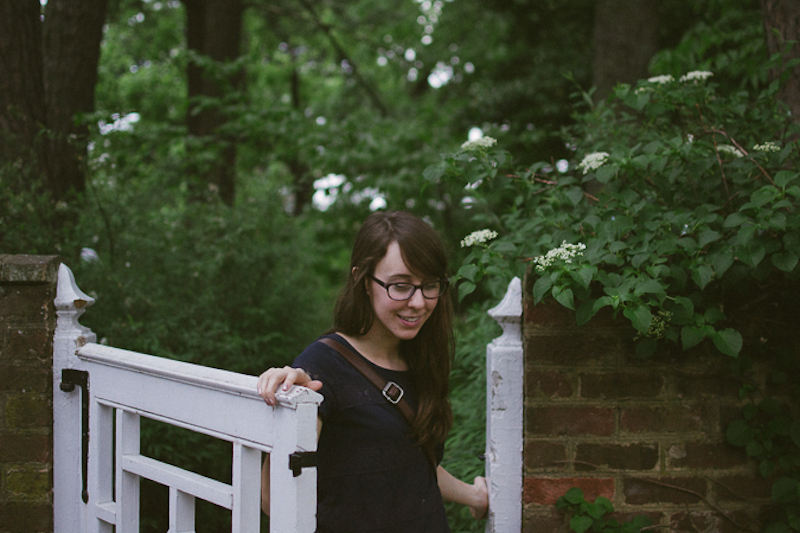 Do you like how I sneakily wore U.Va. colors? Here are the deets on my outfit in case you're curious…
Top. J.Crew via eBay
Pants. J Brand via Anthropologie (on sale!)
Flats. H&M
My greatest accomplishment while at U.Va.? I think it was having zero sips of coffee during my four years there. Ha! Just kidding. But seriously. Will power for the win.
The good old song of Wahoowah…we'll sing it o'er and o'er…