Part two of Cassie and Brady's wedding: at the temple. (For part one: getting ready, click here.) Mormon weddings are a little different in that the bride and groom are married in a temple in what is called a sealing ceremony. During the ceremony, the bride and groom essentially make a covenant with the Lord and are sealed for time and all eternity as husband and wife. The scripture "whatsoever thou shalt bind on earth shall be bound in heaven" comes to mind for me when I think of temple marriage.
Temples are considered to be the holiest places on earth in our faith, and you have to hold yourself to some pretty high standards if you want to enter one (in other words, it's not just a matter of being Mormon or not.) For this reason, temple sealings tend to be closer-knit, and they'll only be attended by close family members and friends who can enter the temple. Many LDS couples will have a ring ceremony (the walking-down-the-aisle type of ceremony that you're used to) in addition to the temple sealing in order to have a more public event for everyone to attend. But since both Cassie and Brady come from LDS backgrounds, they did a temple sealing without a ring ceremony.
Annnyway, I explain all of that so that these photos have some context and make sense! These are photos of us waiting for Cassie and Brady to come out of the temple, and then photos taken of guests and Cassie and Brady outside of the temple.
Enjoy 🙂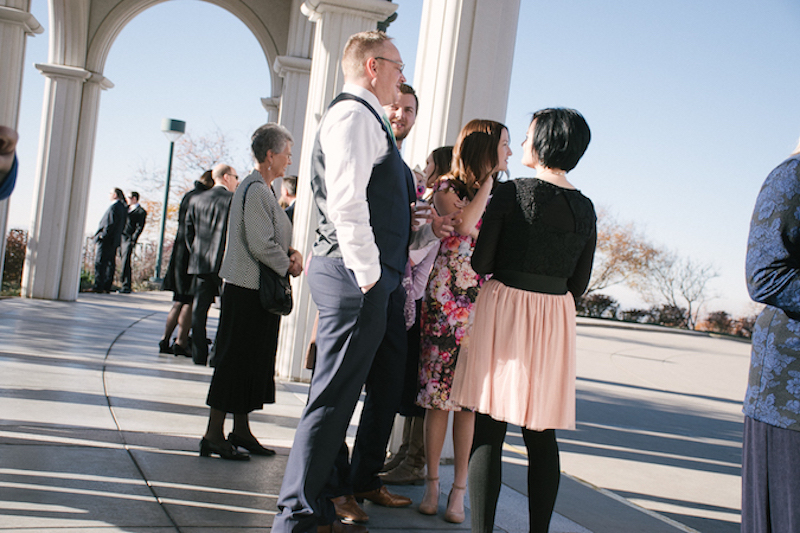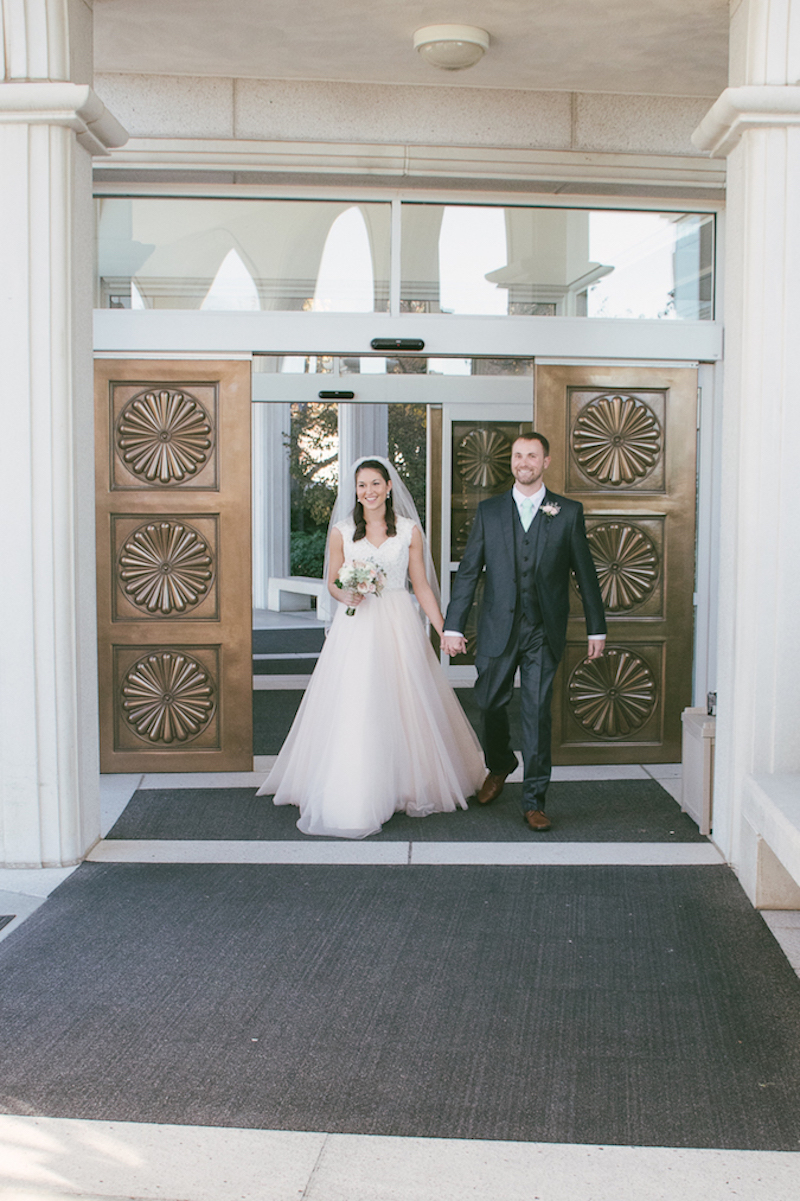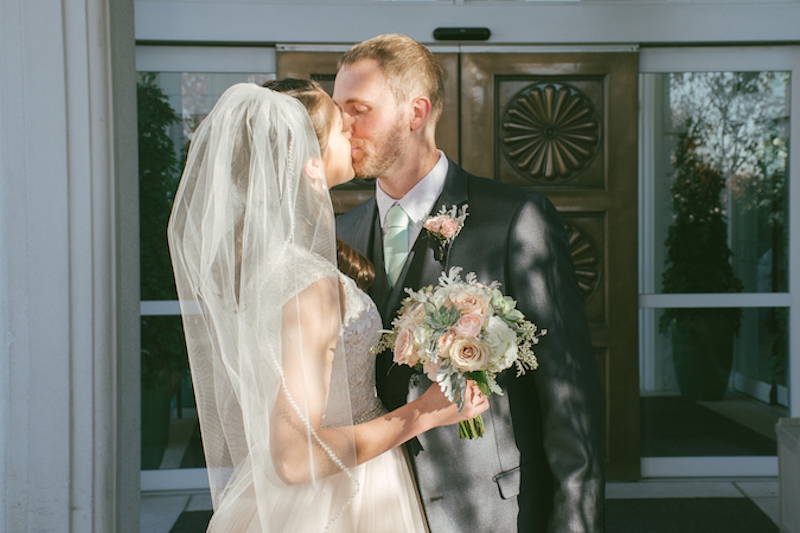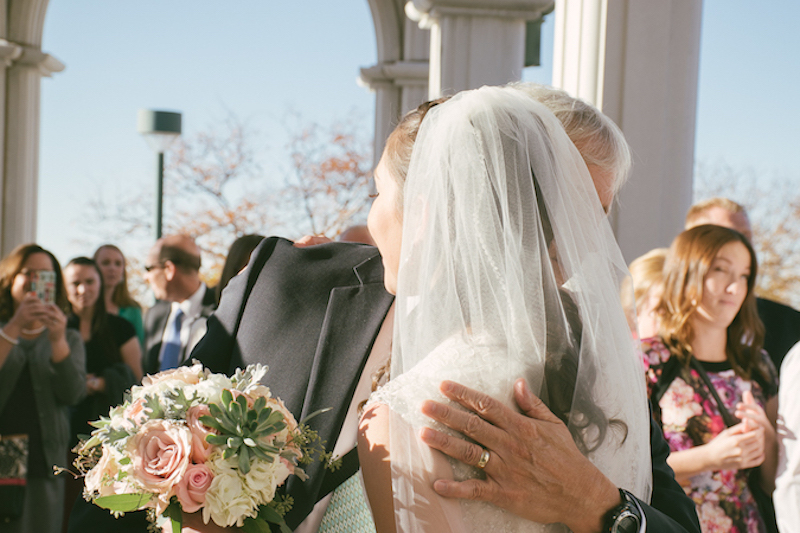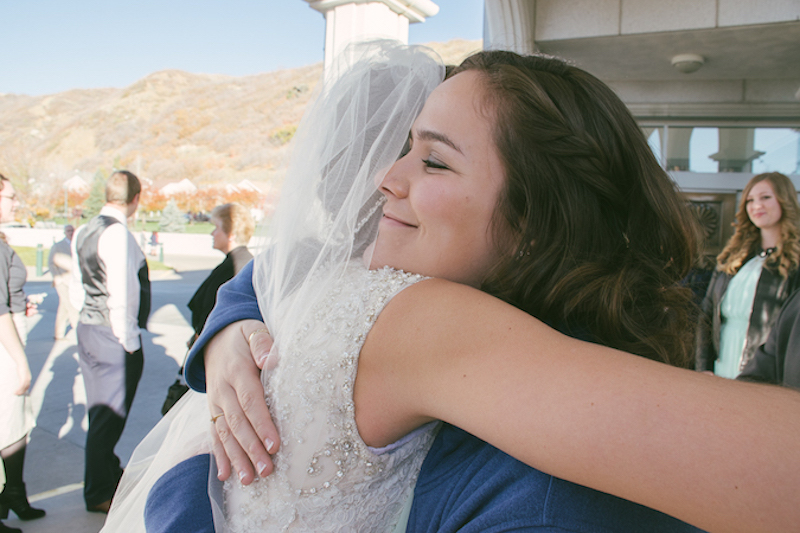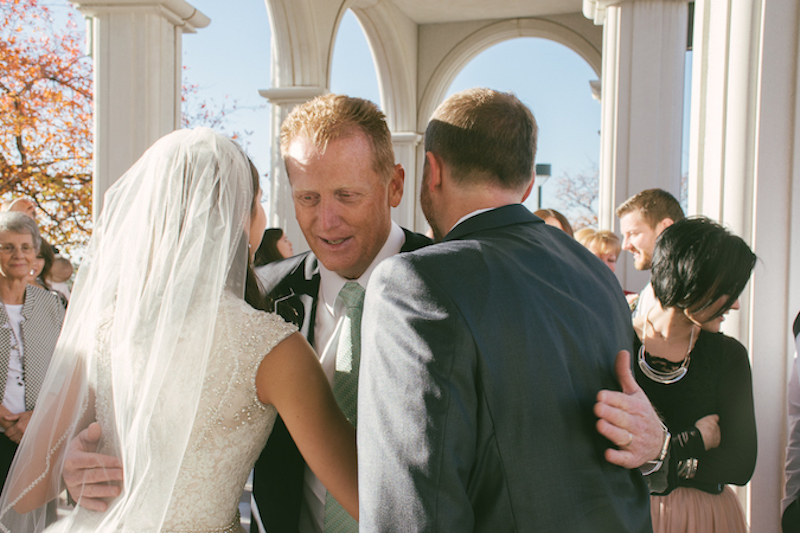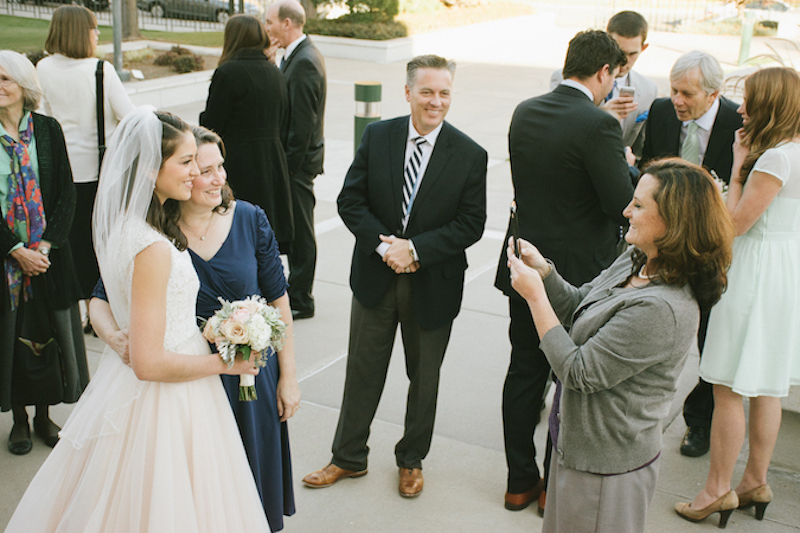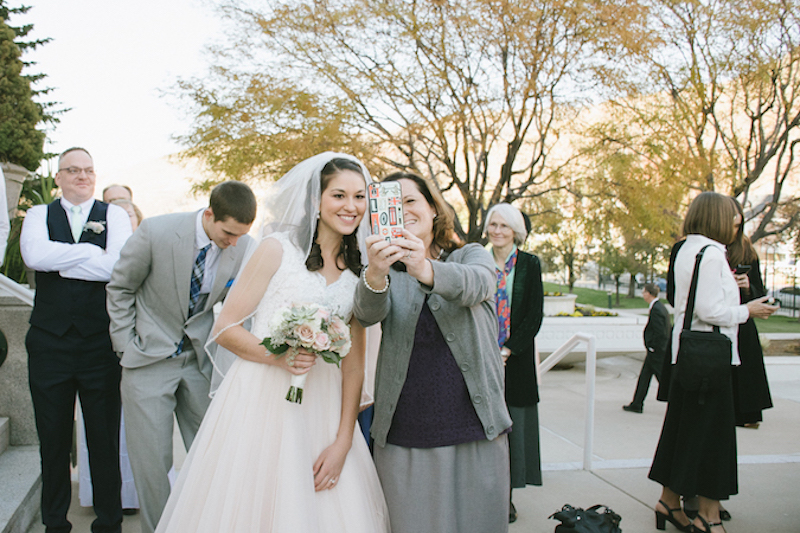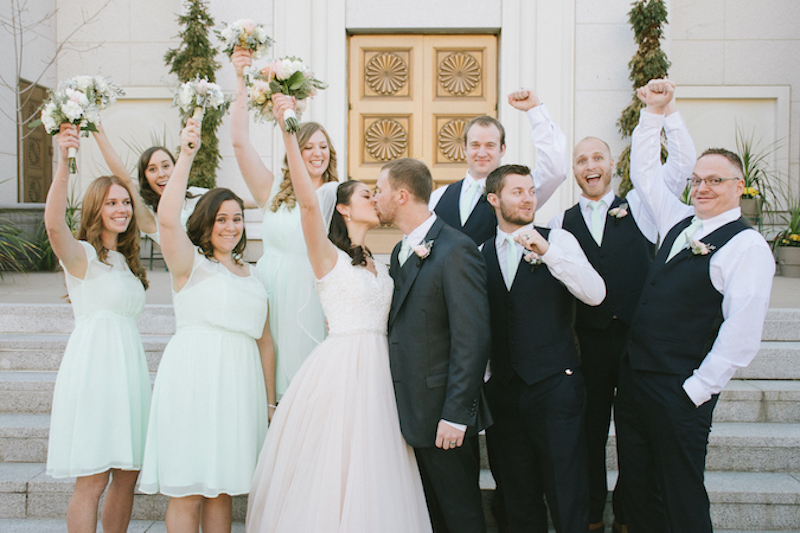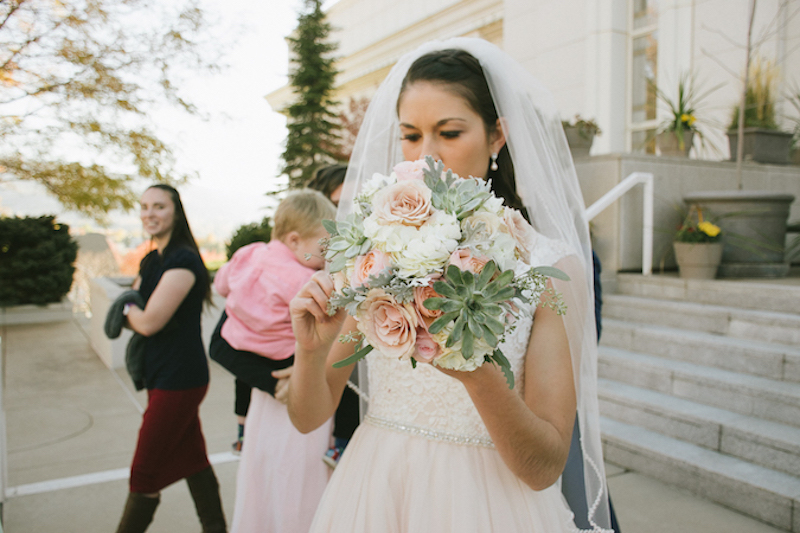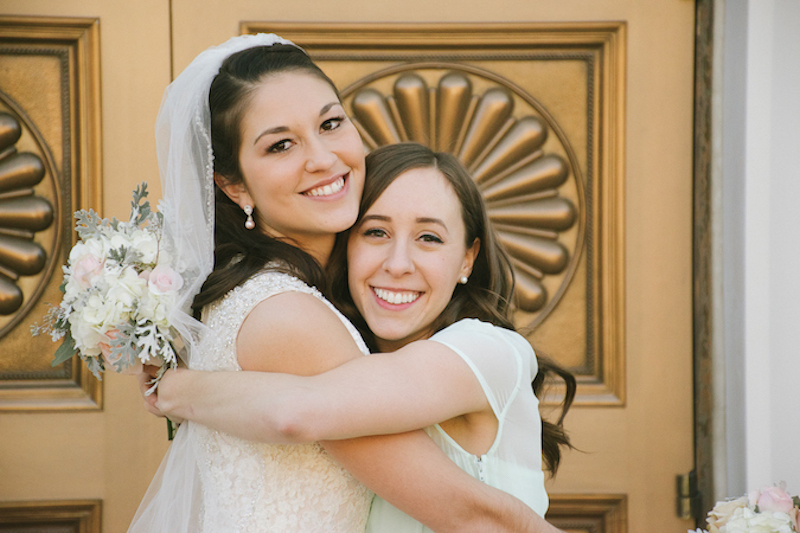 I am a tiny pixie in this picture because 1) I was barefoot, and 2) Cassie is two inches taller than me and has heels on. Ha!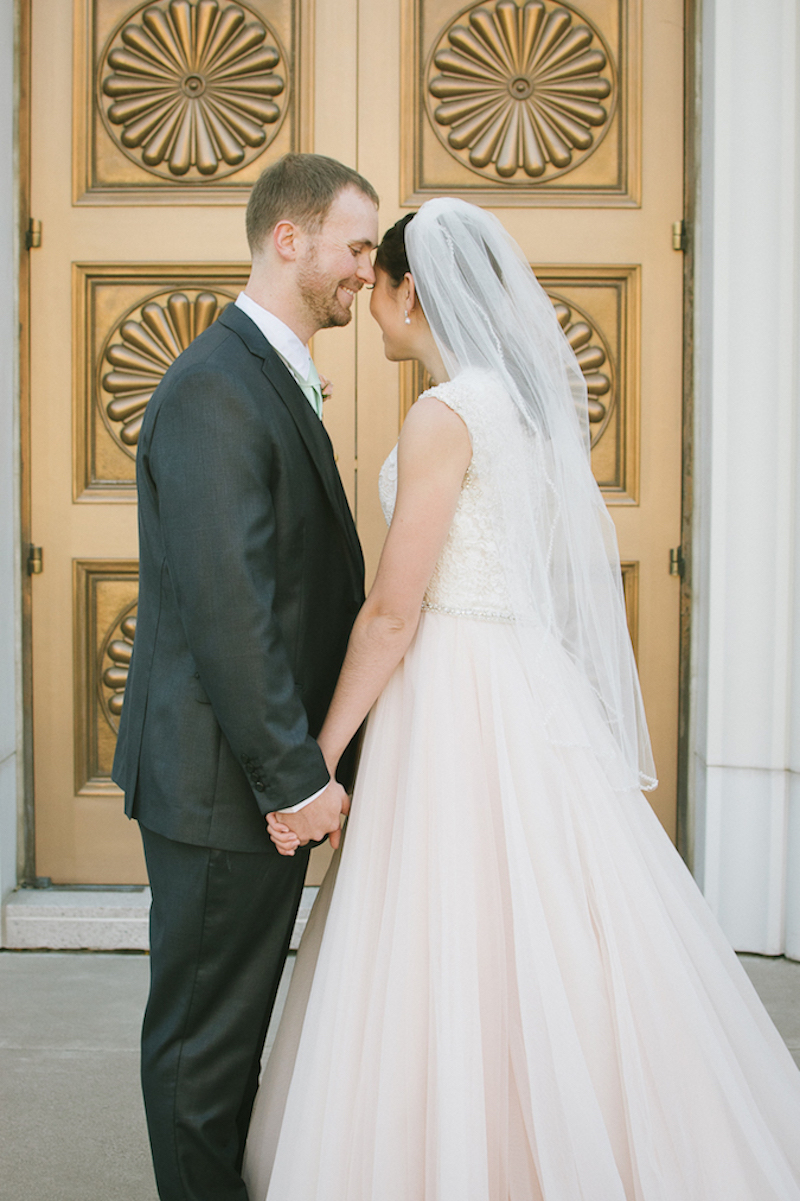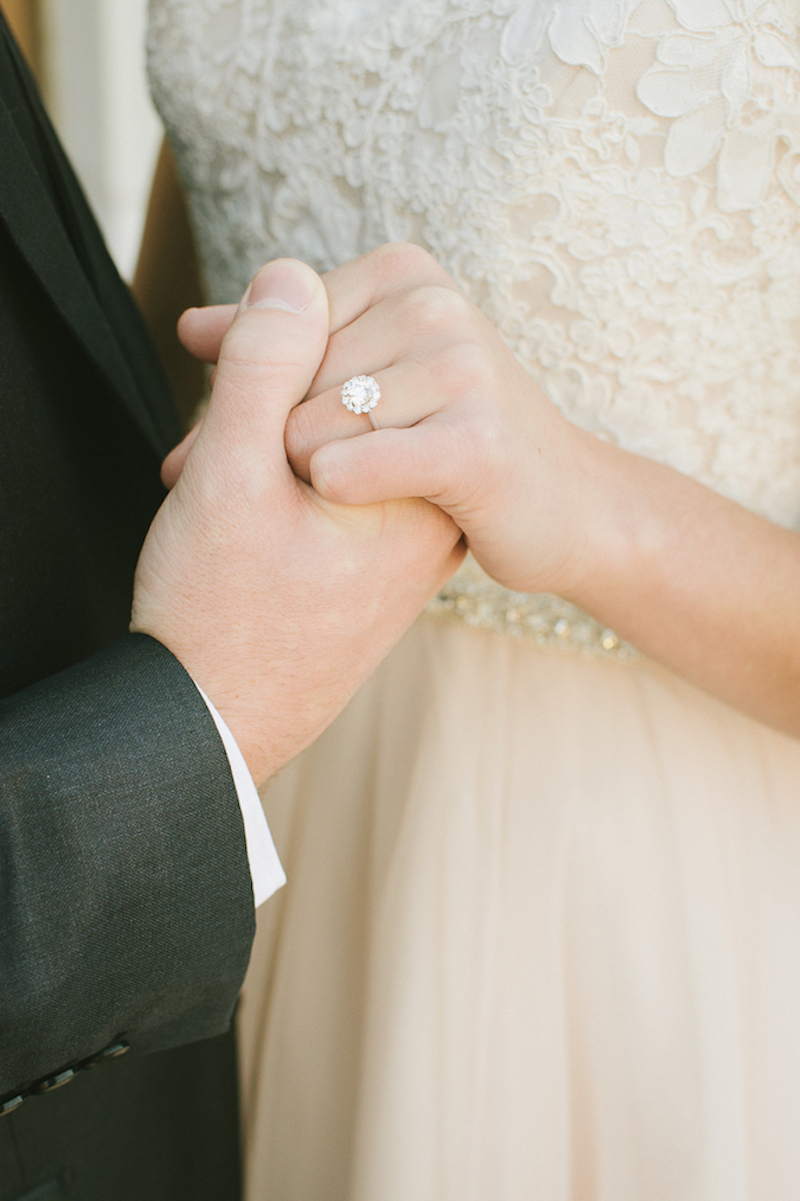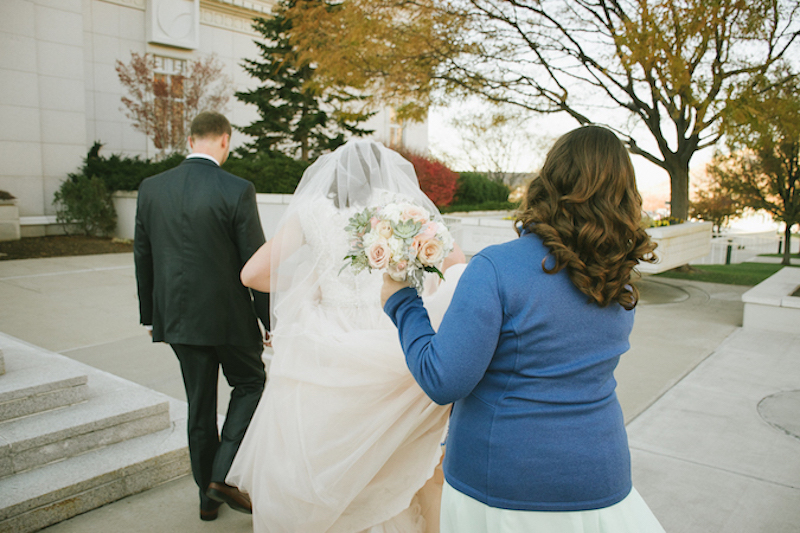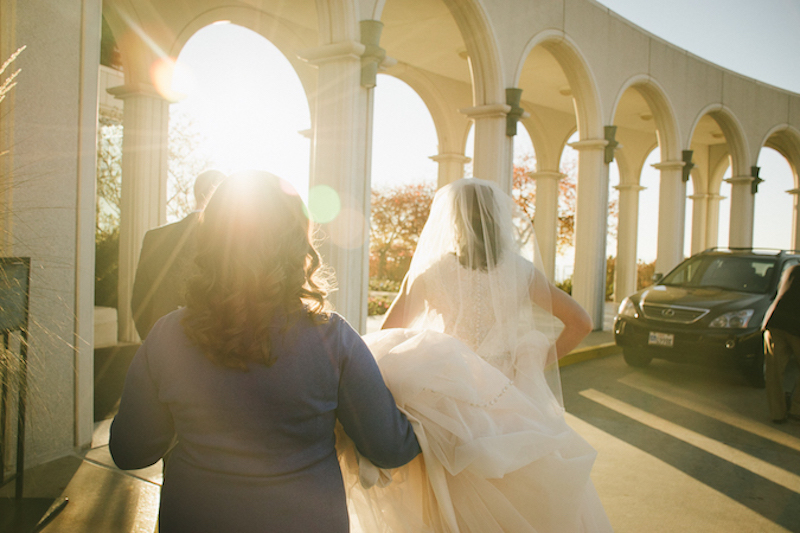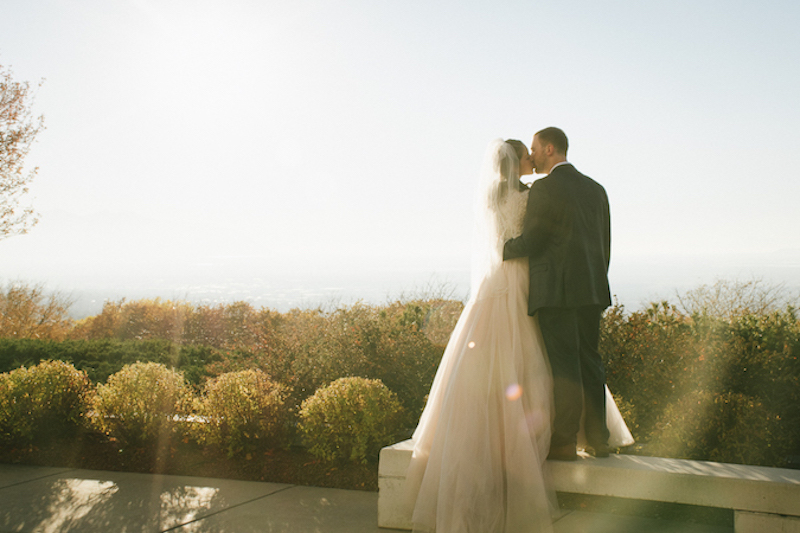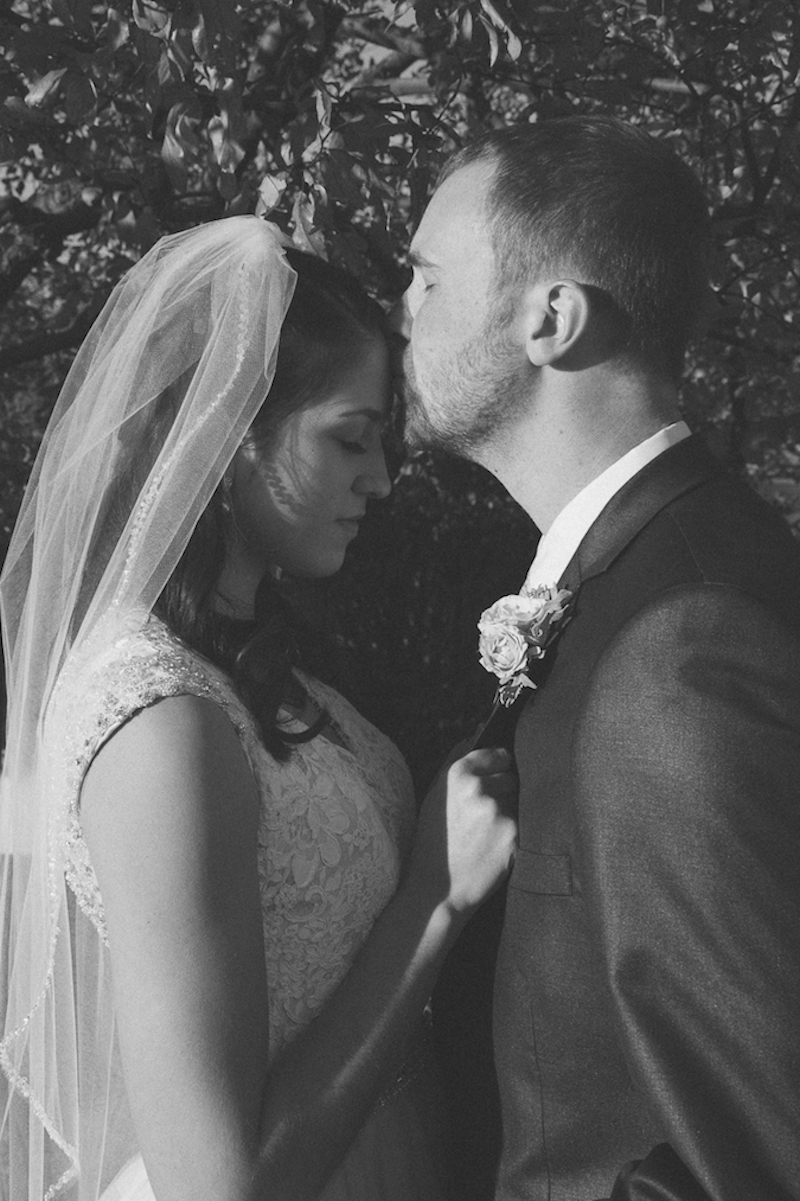 LOVE the shadow of Cassie's veil on her face here.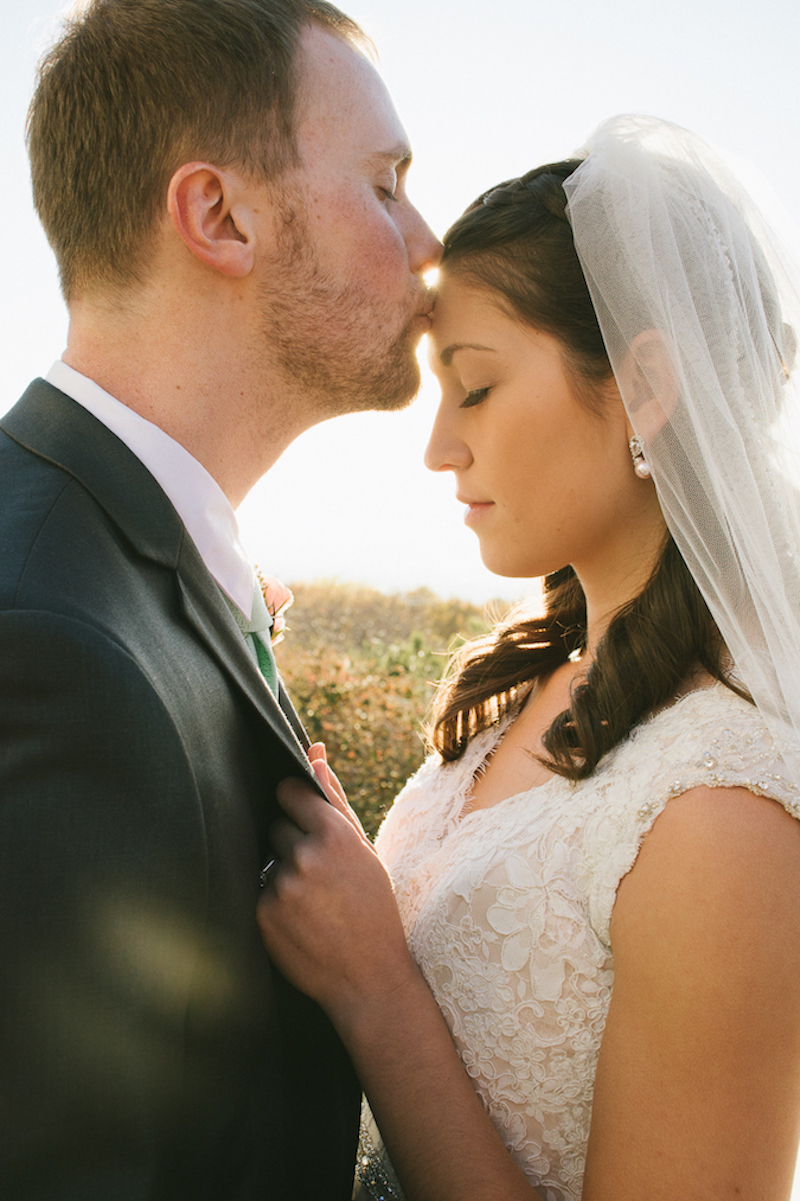 Brassie: A Film by Nicholas Sparks.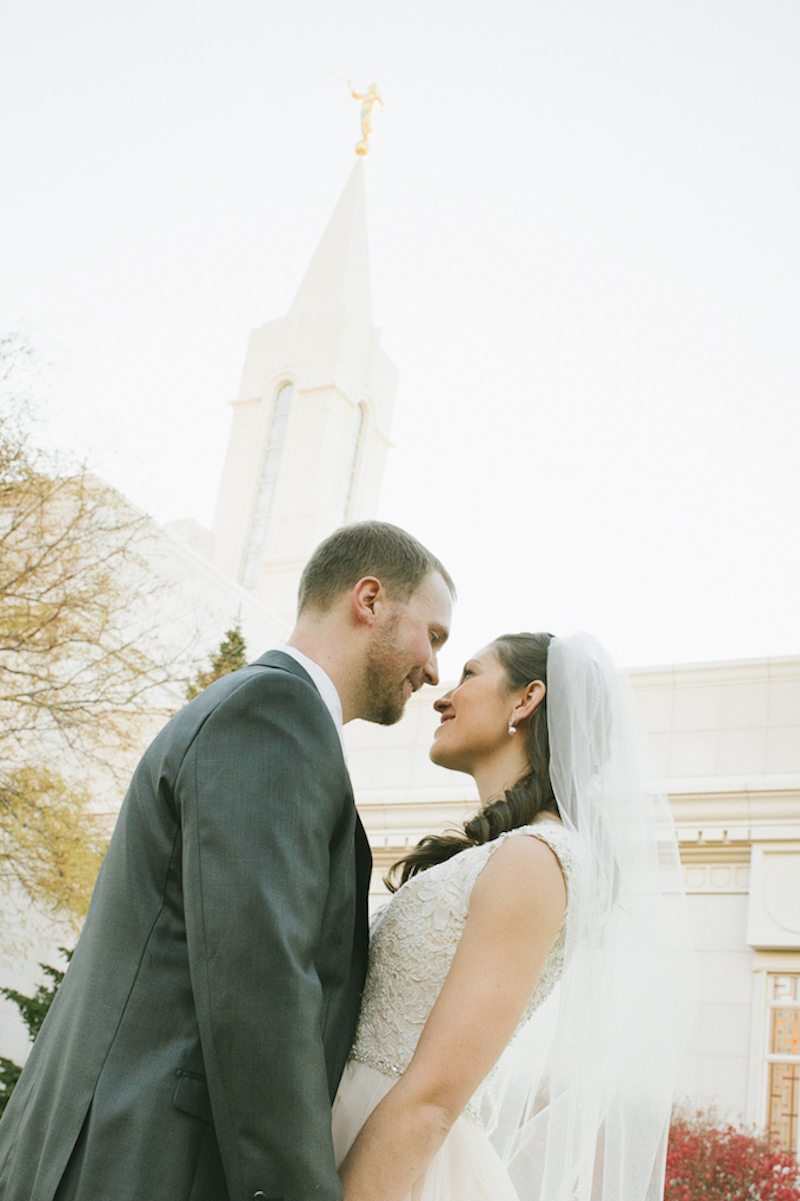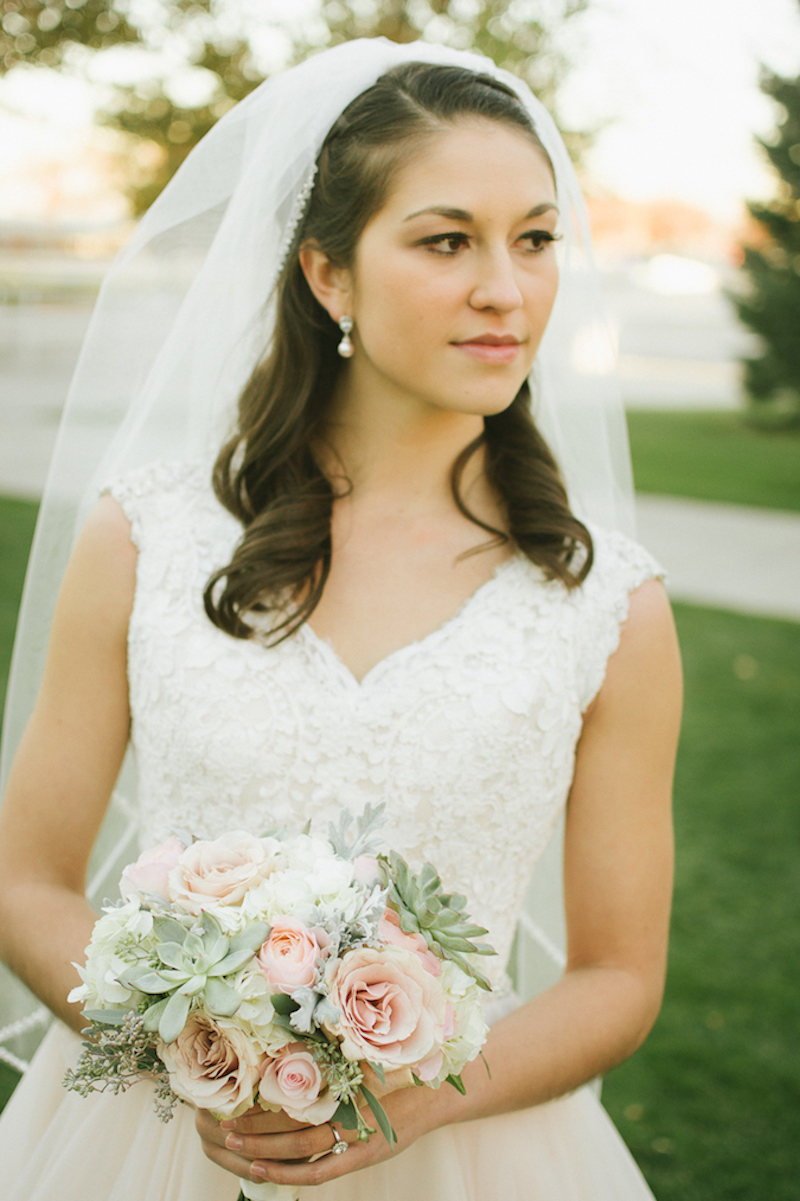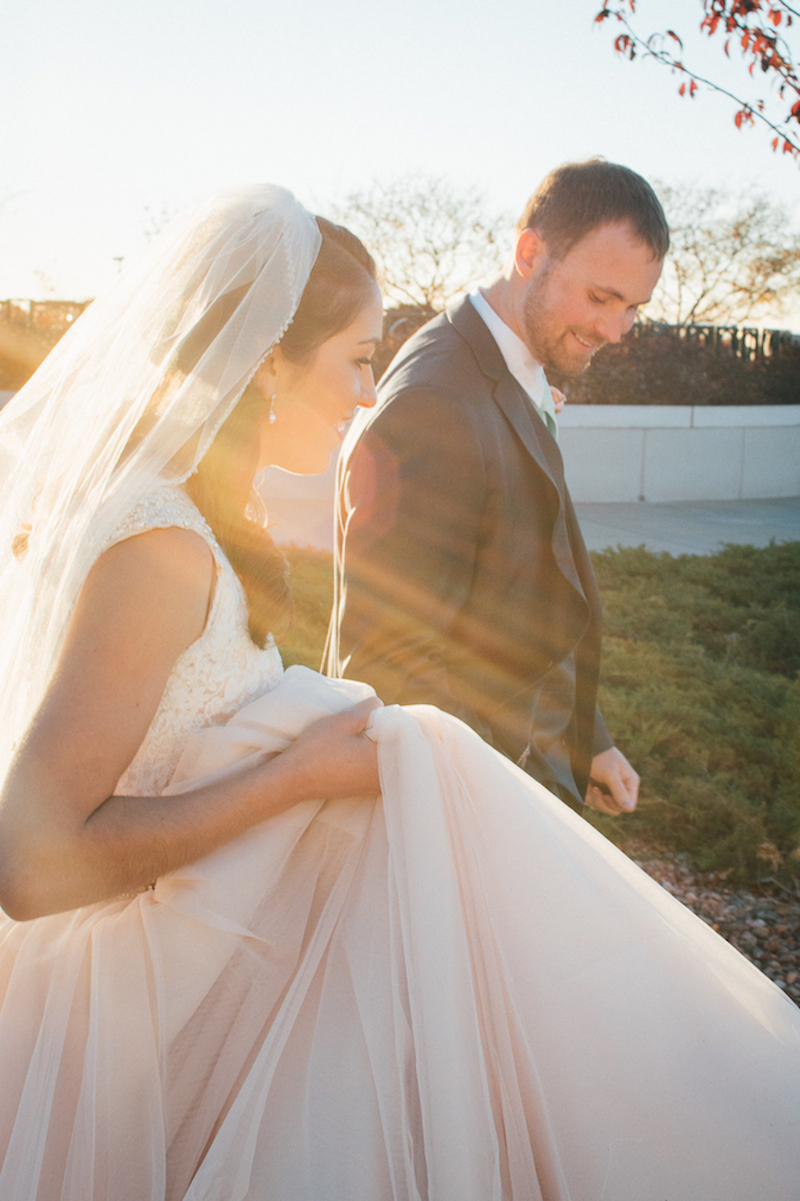 Ha!