This cupcake was inspired by the classic blueberry pancake! It's a blueberry cake base with a maple frosting, garnished with some drizzled maple syrup and a single blueberry. It's pretty tasty if I do say so myself.
Scroll down for the recipe!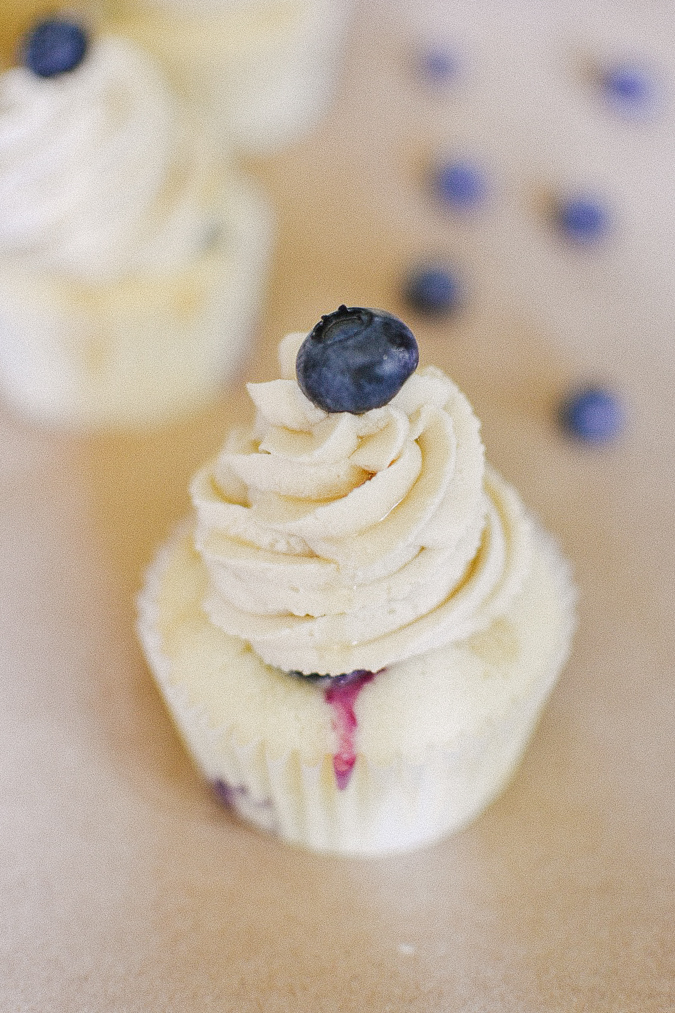 BLUEBERRY CAKE BATTER

Makes about 16 cupcakes, or just over enough batter for one 9″ round cake pan. (Note that making a typical cake will involve doubling the recipe and making two pans' worth of batter.)
Ingredients
1 2/3 c + 2 TB flour, divided
1 tsp baking powder
1/2 tsp salt
1/2 c butter, room temperature
1 c sugar
2 egg whites
2/3 c milk
1 tsp vanilla
1 c fresh blueberries, washed and patted dry
Method

If you haven't already, you should check out my basic cake baking method and my list of cake baking tips! Every cake batter recipe I post follows that same method, and my cake baking tips are great tips to memorize for whenever you're preparing a cake batter such as this.
Preheat your oven to 350°F.
In a medium bowl, sift together the 1 2/3 c flour, baking powder, and salt.
In a large bowl, beat together the butter and sugar. Then beat in the egg whites.
Alternate beating the dry mixture and milk into the butter-sugar-egg mixture. Beat together until just incorporated.
Stir in the vanilla.
In a small bowl, combine the blueberries and remaining 2 TB of flour until the blueberries are evenly coated. Add this mixture to your batter, reserving about 16 blueberries. Stir the blueberries into the batter until just incorporated.
Distribute the batter into 16 cupcake wells (I like to use a cookie dough scoop). Each well should be about 2/3 full. Then take the remaining 16 blueberries and set them on top of each well of batter so that each cupcake will have at least one blueberry "poking" through the top when fully baked.
Bake for 20 to 25 minutes, until a toothpick inserted comes out clean. (I would bake them a minute or two longer after you think they're done, since they might sink after you take them out of the oven otherwise.)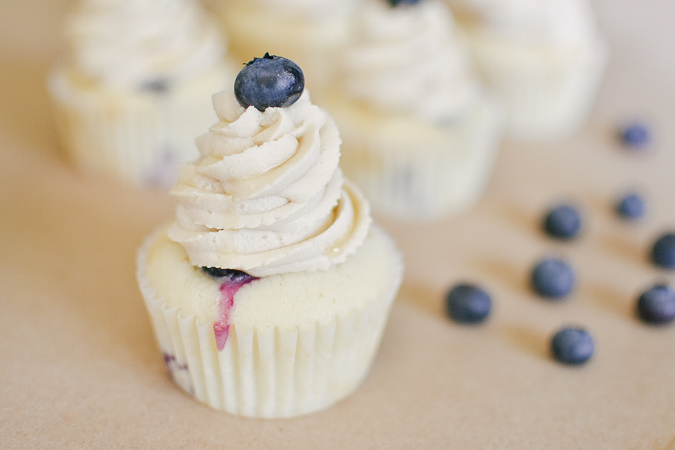 MAPLE FROSTING
Ingredients
3/4 c butter, room temperature
3–3 1/2 c powdered sugar
1 1/2 tsp maple flavor
Method
Cream the butter until smooth. Then, gradually beat in the powdered sugar.
Beat in the maple extract.
If you find that your frosting is too thick, beat in 1 TB water at a time until the proper consistency.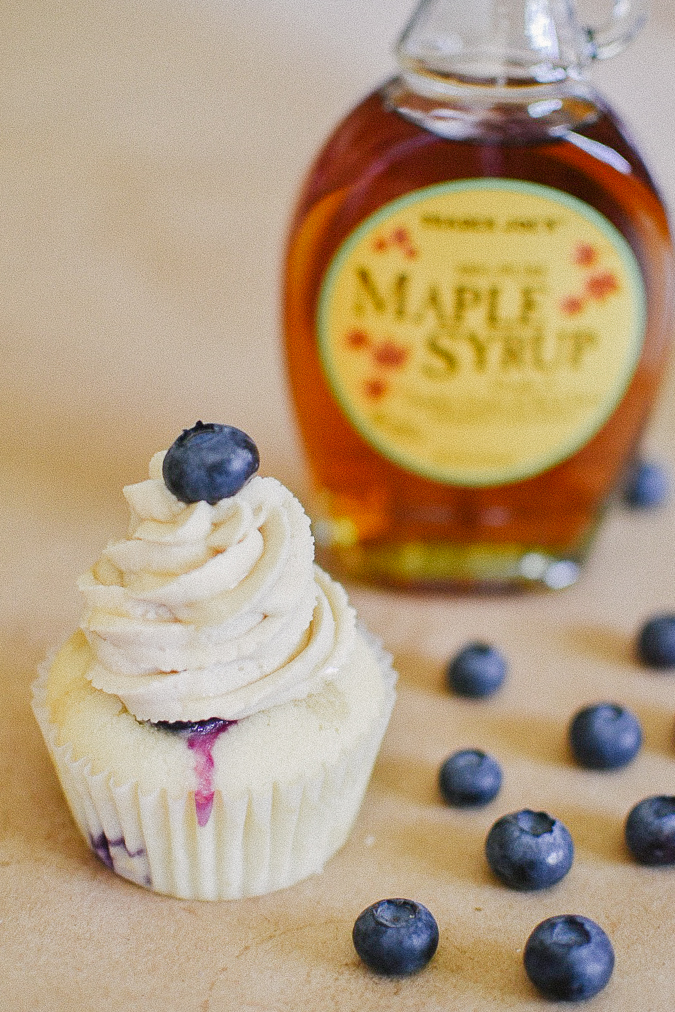 FINAL TOUCHES
Pipe frosting onto cooled cupcakes using a large star-shaped tip.
Drizzle some maple frosting onto your cupcakes if desired, using a small spoon.
Top each cupcake with a blueberry.
Enjoy, and happy weekend!