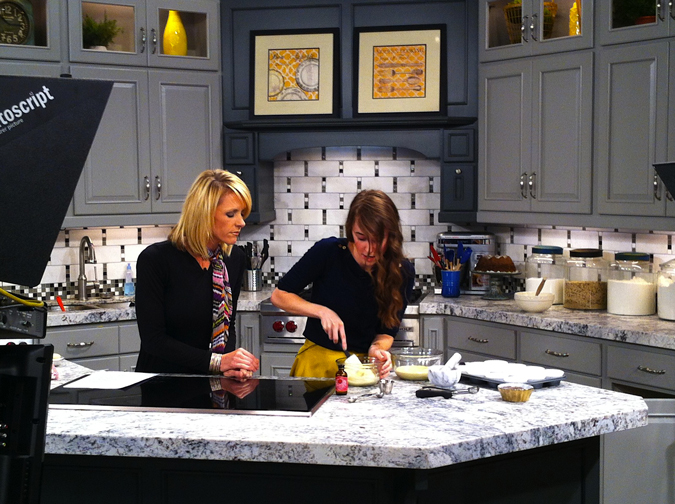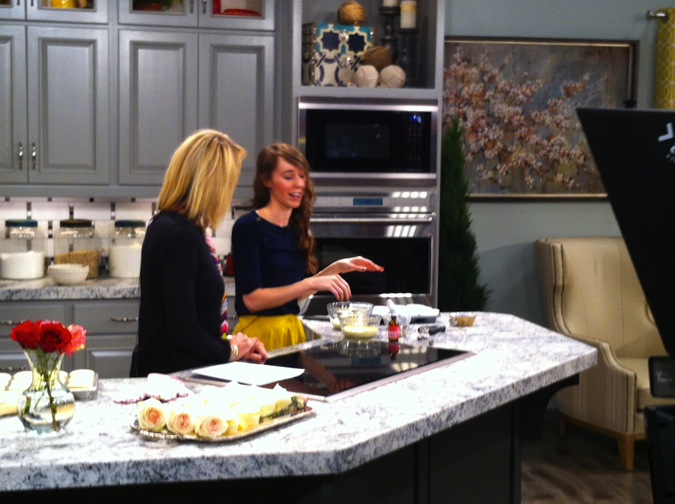 This past Thursday I had the wonderful, wonderful opportunity to bake cupcakes on ABC4 Utah's The Daily Dish. And…I still kind of can't believe it happened. I mean, how sweet is that?
It started just about a week prior, actually. I was on ABC4's website, saw a feature called "send us a recipe," sent them a link to my blog, and bam—the next day I had an invite sitting in my inbox. After a couple of e-mails back and forth, we settled on baking with flowers because it's something a lot of people don't know much about. And thus began the week of crazy recipe creation and segment preparation.
Though the recipes didn't take too long to create, actually. I spent quite a bit of time fussing over food styling, though. And…maybe over my outfit as well. My super stylin' friend Christyn helped with that one 🙂 (Thanks, Christyn!)
Anyhow, I feel kinda weird writing about it. You should just watch it! And then bake some rose and lavender cupcakes. They're pretty amazing. You should eat, like, five.
Note: For some reason the video decided to stop working, so if you're having trouble with it, click on over to Daily Dish's site with this link!
I hope you enjoyed our little segment! Not bad for my first time, eh?
Recipes: Vanilla Rose and Vanilla Lavender.
Oh, and a huge thank you to my good friend Jared for helping me with all of my props and such. And for buying flowers last minute. And for helping me get the frosting to (sort of) cooperate. And for taking pictures. (Stops to take a breath.) And to ABC4 for the opportunity, of course!
Alright. Happy baking. And enjoy smelling like an English garden afterwards.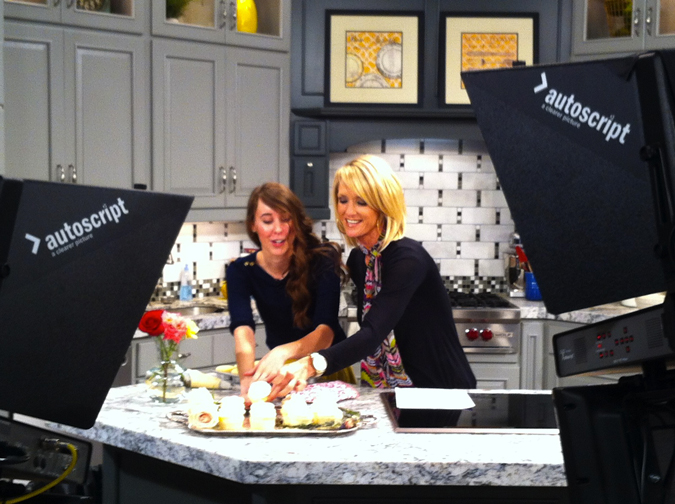 Love, Maurine