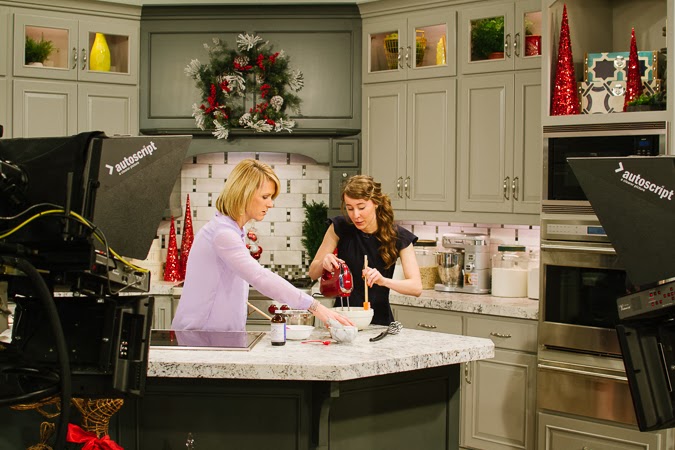 Yay! I got to bake on TV again. This time: White Chocolate Chai Cupcakes with Brown Butter Frosting. On Good Things Utah. I used actual Chai tea (Teavana's Dosha Chai Rooibos) in the batter, so it was also kind of a lesson in how to incorporate tea in your cake batters.
You should check it out! Here's the video. Watch it. Laugh. Enjoy the 40 seconds of darkness at the end. (I recommend using something other than Internet Explorer to view it since Internet Explorer doesn't like these videos.) Should you have any trouble viewing it here, here's the link to Good Things Utah's posting of it.
I'll give you some deets after!
Fun fact: I wasn't sure if this was live or not, so I decided not to ask just in case it was. Turns out it was, in fact, live. Ha!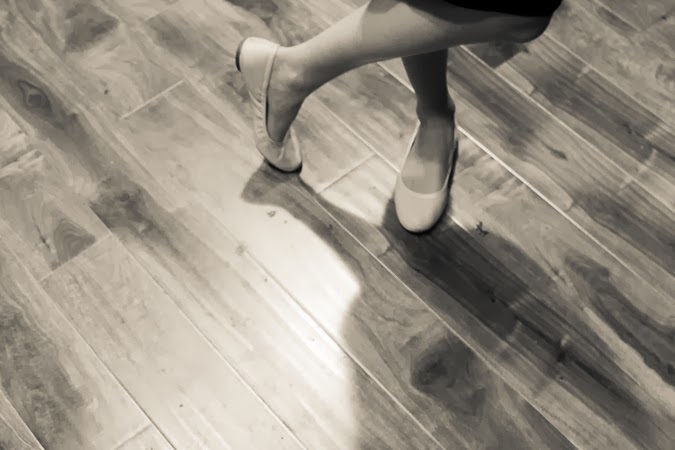 Heels never happen, by the way.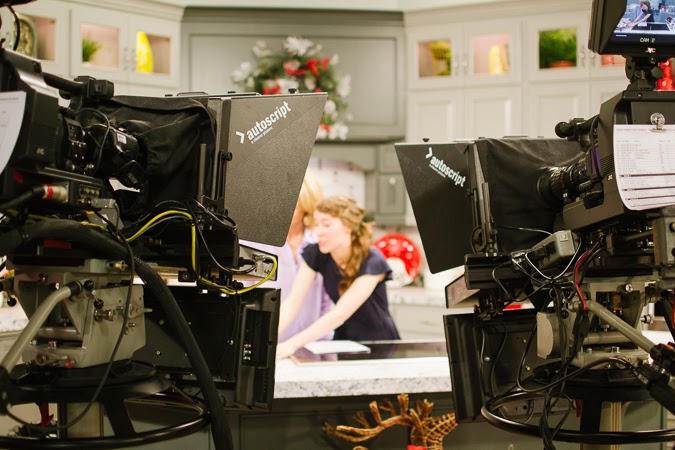 Thank you to my good friend Jared for coming to help me set up and for taking all of these pictures!
In case you're curious—this is how doing a baking segment typically goes (at least for me):
Find out a week before that you get to do a baking segment. Get really excited but also freak out a little bit.
Communicate with someone at the show to decide on what you'll be doing; sometimes it's something you've already done, but sometimes not.
Go crazy getting recipes and styling prepared. Also figure on what you're going to say. (Though you'll mostly be winging it.)
Have a mad baking sesh the night before. Pray that nothing goes wrong. And put all your props, utensils, and tools together. You'll accumulate about three bags' worth of stuff in this process.
Attempt to fall asleep. Accept that sleeping might not happen.
Rise and shine! Get ready, drive you and your stuff over, and check in.
Set up on the set. Get microphoned. Ask any questions you have.
Have a good time with your host (: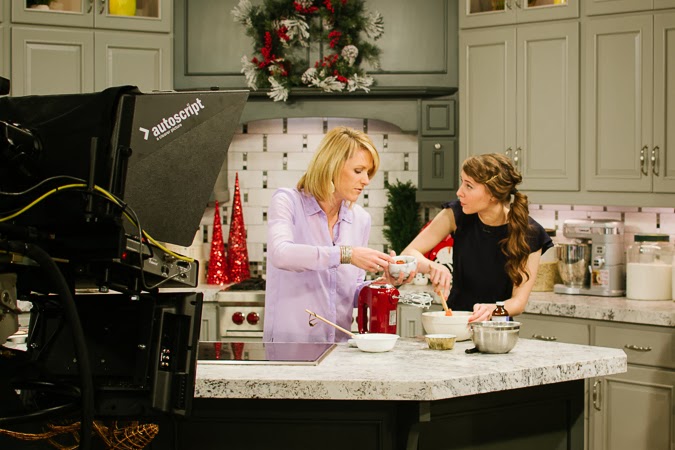 I had so much fun. Thank you, 4Utah! You guys are the best for having me again. (Here's the first segment I did with them for those who haven't seen it!)
Oh, and here are the recipes again in case you'd like 'em:
Happy baking 🙂
Love, Maurine