Salt Lake City truly is a great place to be during the fall. The air is crisp, yet there are still a myriad of outdoor activities that you can enjoy, and downtown always has fun things to do as well. Salt Lake isn't a huge city, either, so you'll find that it's actually very manageable—and perfect for out-of-towners.
So I thought I'd put together a "24 hours in Salt Lake City" guide for all of you who might happen to find yourselves in this lovely city for just a day or two. Here's how I recommend you spend a day in Salt Lake during the fall!
MORNING.
First, breakfast.
Salt Lake has some sweet breakfast joints:
Blue Plate Diner. This place serves breakfast all day and is just all-around great. Located in the Sugarhouse area just south of downtown at 2041 S 2100 E.
Ruth's Diner. Oh my gosh. The biscuits and gravy here. This one's actually located up Emigration Canyon at 4160 Emigration Canyon Rd.
Bruges Waffles & Frites. For something sweet, get the waffles here! Located at 336 300 S, but there are a few of locations within the valley now.
Then, walking around downtown.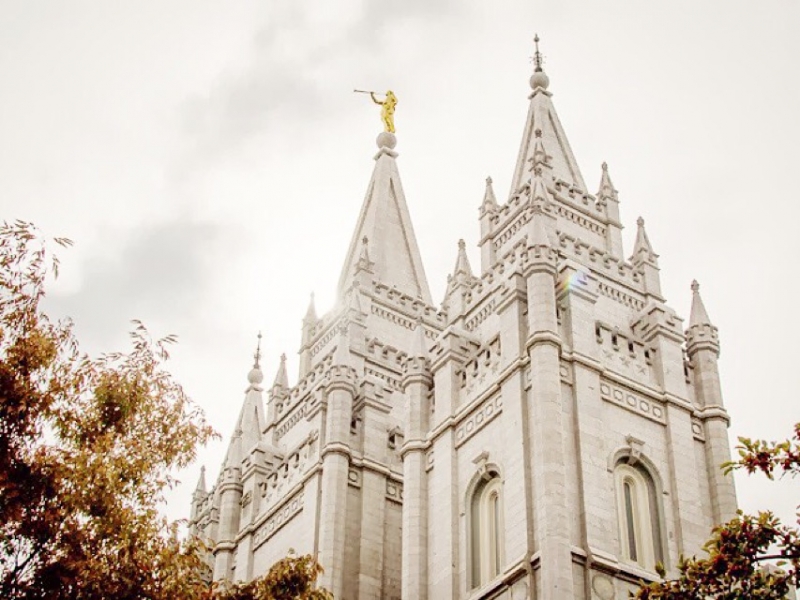 Downtown has a lot of great architecture, actually, and there are a few parks that you can visit as well. A few sites you might want to check out:
Temple Square. Duh. It's really at the center of downtown Salt Lake, and it's one of the main places that tourists will visit. Temple Square is home to the Salt Lake temple, which you'll find a photo of below this nice bulleted list. Lovely during the season of colorful leaves, of course.
Rio Grande Railroad Depot. This place is just beautiful, and I just dream of doing an engagement shoot or something there. It's actually an empty venue that you can rent out for events. But check it out for the beautiful architecture, for sure. Located at 300 S. Rio Grande Street.
Liberty Park. This is a huge park located between 9th and 13th South and 5th and 7th East in Salt Lake. I think it's probably my favorite park in Salt Lake City, and it's lovely during the fall when the leaves are starting to change. It's a great place to just walk around, play some frisbee, etc. This is actually a place where you'll want to see if there are any events going on when you're there. I went with my dad and brother recently when they were in town, for example, and they were having this awesome Halloween festival for dogs and their owners. Check out a site like Eventbrite to see if you'll be there at the same time as something awesome! (Eventbrite also makes event management and planning really easy with their event management software, for those who happen to be event planners in Salt Lake.)
AFTERNOON.
First, some lunch.
Some of my favorite lunch places:
Pizzeria Limone. It's a chain with multiple locations in the Salt Lake valley, and their pizza is bomb. Get the Pera pizza, or the secret Ferrari pizza (which has lots of meat on it.)
Moochies. Go here for a great Philly cheesesteak or meatball sub. Located at 232 800 S.
Mazza. A delicious Mediterranean restaurant conveniently located at the "9th and 9th" district, which you'll hear more about in a second.
Then, Tower Theatre.
So here is a really specific activity I'm recommending for you. This one you can do year-round, obviously. Tower Theatre is located at a really cool part of downtown—"9th and 9th." (That's 900 E and 900 S.) There are a few things that I really like about this theatre: 1) Its location. 2) The fact that they play some really neat movies for you to hit up. 3) There is a resident cat that might come and sit on your lap during the movie if you're lucky. (This has yet to happen for me.)
EVENING.
First, a night hike.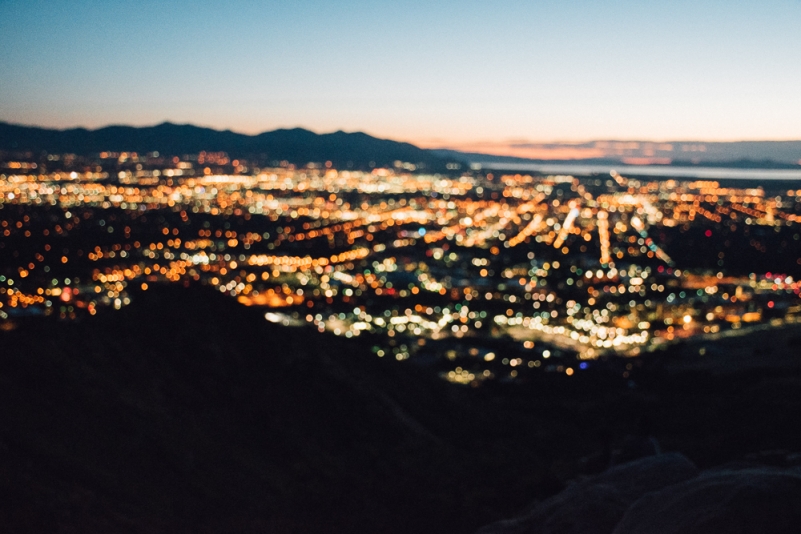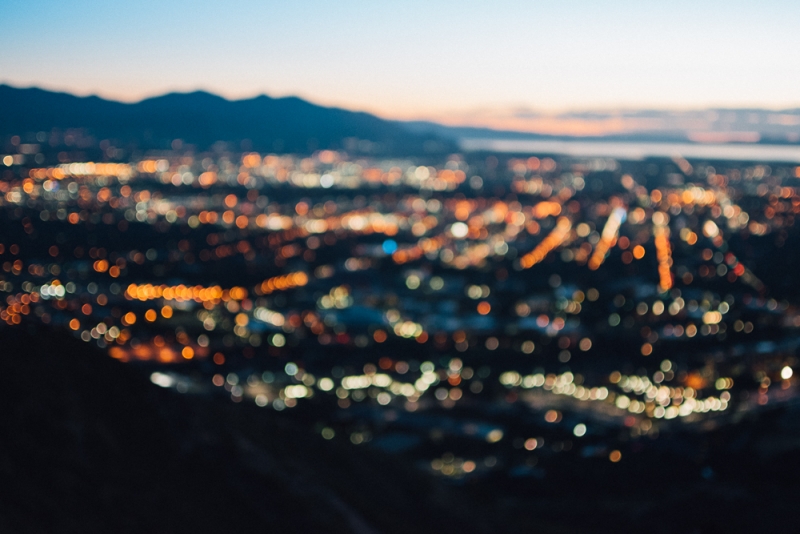 I highly recommend that you go on a night hike to take advantage of the sweet views that Salt Lake City has to offer. Since it's nestled in a valley, it's so easy to find a great spot where you can admire the city lights at sunset. It's an especially great activity during fall when it's a little cooler and there are fewer people.
For an easy hike with a great view, I would recommend Ensign Peak, which is just north of downtown. If you want something a little more challenging yet still doable (we're talking a 40-minute hike up along a dirt path), I would recommend The Living Room. That's personally my favorite Salt Lake hike, and it's where I took these photos.
Then, a delicious dinner.
Alright, so for dinner, there are so many restaurants to choose from. Here are a few of my faves:
Lucky 13. Hit this up if you want a truly great burger. It's more of a bar/restaurant, just fyi. Located at 135 1300 S.
Green Pig Pub. This is another bar/restaurant that serves great burgers. I like their little upstairs balcony. Located downtown at 31 E 400 S.
Spitz. This little gem serves Mediterranean street style food (I actually like their fries, which is saying a lot for someone who doesn't like fries.) They also have games like Uno and Cards Against Humanity scattered around on the tables, so it can make for a really fun night. Located at 35 Broadway S.
Hector's. Fast, cheap Mexican food. Located at 2901 3300 S, which is about 10–15 minutes south of downtown.
Lone Star Taqueria. More fast and cheap Mexican food. They serve arguably the best tacos in Salt Lake. Located at 2265 Fort Union Blvd, which is like 20 minutes south of downtown.
Red Iguana. Authentic Mexican. It's a little more upscale than the other two aforementioned Mexican places, and I personally like Red Iguana 2 better because 1) it's generally less crowded, and 2) when you eat outside, you're situated right in front of the train tracks, so it's a great ambiance. This is where I took the photo below. Located at 866 S Temple.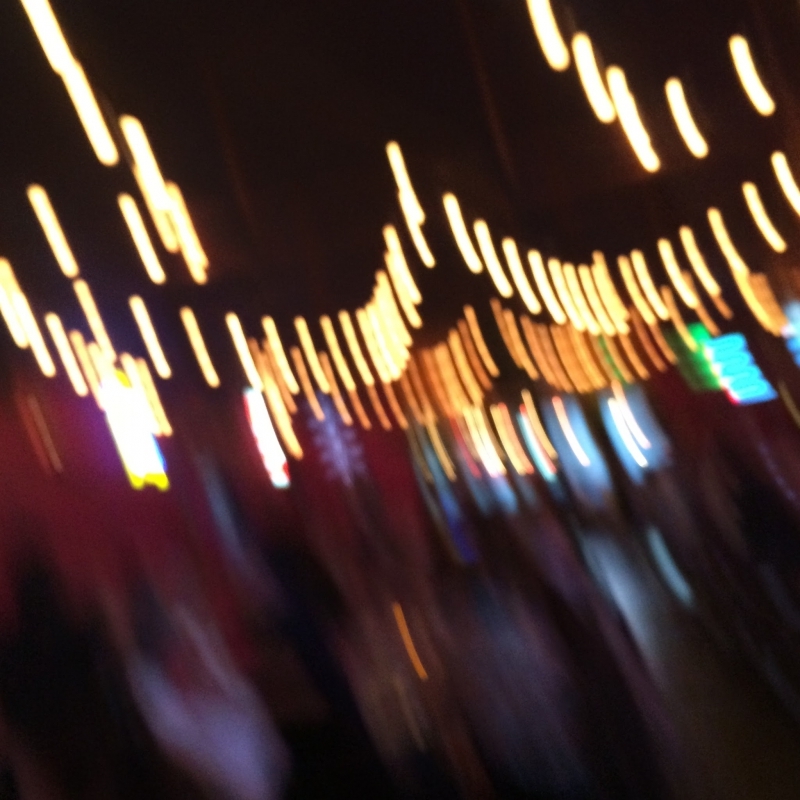 …and if you're feeling like dessert, I would recommend Hatch Family Chocolates located in the Avenues (just northeast of Temple Square). They serve the best hot chocolate around, plus lots of other chocolatey treats. I recommend getting one hot chocolate and splitting it with someone else since it's so rich. But a perfect treat to welcome the coming colder weather! They even serve a pumpkin spiced hot chocolate during the fall season, which as we all know is an ever-popular flavor during the fall.
Anyway, that's it for now. Enjoy your time in Salt Lake!